Decentralized trading platform for forex and cryptos. Discover the platform that is revolutionizing trading in the DeFi space.
Decentralized trading platform with leverage, no sign up, no broker, a pure product from the DeFi ecosystem.
Indeed, it is a DeFi protocol that meets the specific needs of traders.
Find out now what is certainly one of the biggest announcements in DeFi news for professional and amateur traders.
Decentralized trading platform, what exactly are we talking about?
It all started in early 2021, traders were first able to make their first leveraged trades on a few cryptos. Over the months, many cryptos have been added, there are currently about 40.
Then, Forex was added, which also revolutionized trading by offering the possibility for the first time to do decentralized trading on the price of major Forex pairs.
Now we are witnessing yet another innovation on this decentralized trading platform with the first possibility of doing leveraged trading on the US stock prices in DeFi.
It is all done through a synthetic architecture, meaning that the trades happen of the price of the asset, there is no tokenized asset or actual exchange of assets, which allows for much greater capital-efficiency.
Once again, the launch was planned thoroughly. It all started on the testnet, then a few stocks were added to the platform on May 2nd, and on May 9th, 20 more stocks will be listed on the platform.
Decentralized trading platform, the essential advantage, especially in a bear market: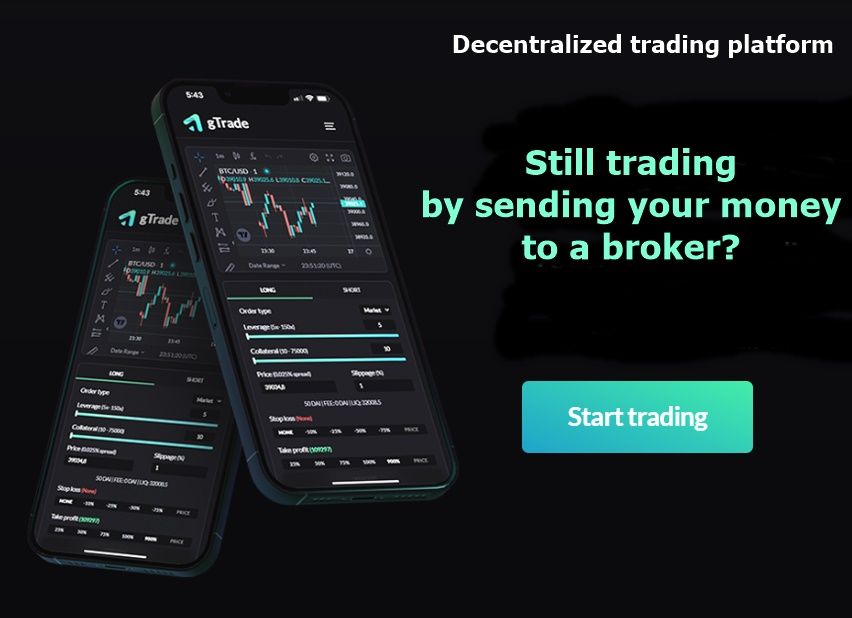 If you follow the news of decentralized finance, better, if you trade, you will have noticed that several trading platforms have restricted the outflow of money from their platform, or even, for some, they have simply prevented their users to recover their money.
The risk is very clear:
when you send money to a platform, you take the risk of sometimes having to face difficulties in getting it back, so why take that risk?
Indeed, by trading directly with your money, you will never have to wonder if you will get your money back or not.
Trading on a decentralized trading platform like gTrade means trading directly from your Metamask account, so the risk of having some or all of your money confiscated is simply eliminated.
You can trade:
How to trade on this platform?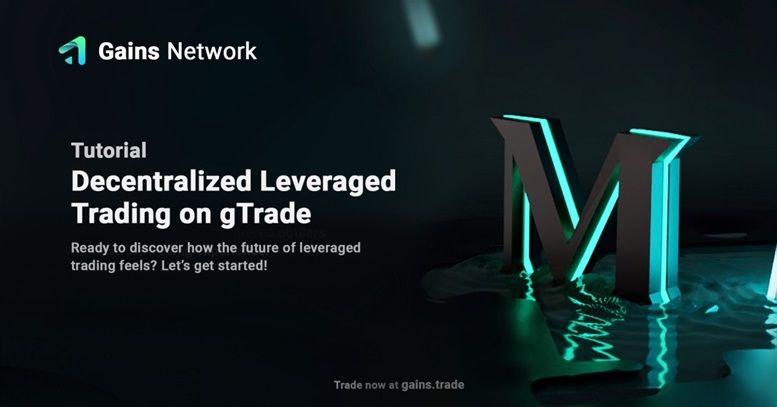 Actually, it's very simple. You need an account with Metamask and you can trade directly on the platform without registering or sending your money.