Tesla Decentralized Trading. Here is the technical analysis of the Tesla stock that you can now trade in a decentralized manner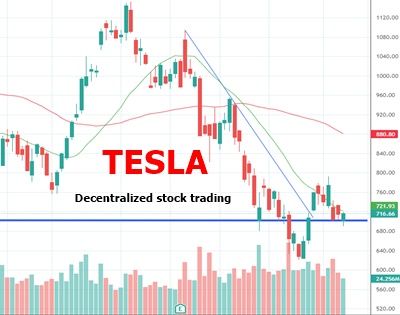 Tesla decentralized stock trading, is it possible?
Yes, absolutely, without KYC, without registration, but the best thing before starting is to always stay informed about what the price is doing and what it could do in the future.
TESLA news
Analyzing Tesla's numbers in China, the first time Tesla's prices in the country have dropped.
The stock fell 64% in 2022, finishing last year among the 10 worst performers in the S&P 500. Shares gained nearly 17% in early 2023.
A number of investors and analysts said Tesla suffered from CEO Elon Musk's controversial purchase of Twitter, which he bought in October.
One bright spot: Tesla has been able to work around the impact of commodity price increases incredibly well over the past two years post-CVID. The price cuts it has put in place will likely have less impact on its gross margin if the price of these raw materials drops
Tesla decentralized stock trading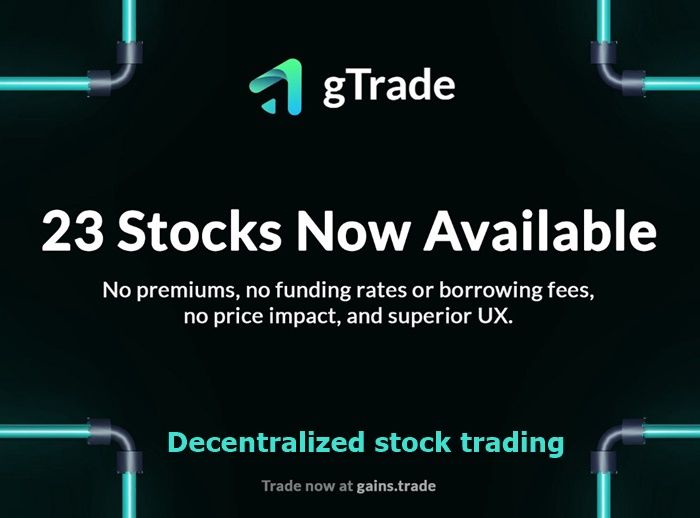 Technical analysis of

Tesla ( TSLA )

: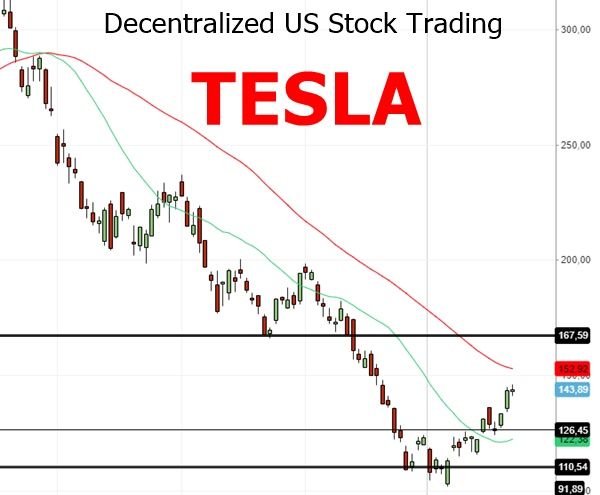 My pivot point is located in this area: upwards: 167 – downward: 110
My preference:
As long as the price is in the $126 to $167 range, there is nothing interesting to trade, except for scalpers. At $167, it becomes safer, however, you will have to reposition the moving averages in the right order, i.e. the 20 is well above the 50.
For bears, the $126 area can be an entry point, we are not too far from it. The decline can be accentuated, but beware of deceptive bounces.
Next resistances: at $167 and $180, this is a price area as usual and not an exact price.
The next important support is in the $110 area.
Comment: The price is, on a daily basis, well below the 20, 50 and 200 moving averages which are very strongly down. We now need the 20 moving average to move above the 50, with volume, and the 200 moving average to move back below the 50, in which case we can expect to reverse the downtrend for a good while.
Tesla, buying or selling right now?
Tesla share price is 143.89 while TSLA 8-day exponential moving average is 133.54, which is a Buy signal.
The stock price of TSLA is 143.89 while Tesla 20-day EMA is 132.13, which makes it a Buy.
Tesla 50-day exponential moving average is 153.49 while TSLA share price is 143.89, making it a Sell technically.
TSLA stock price is 143.89 and Tesla 200-day simple moving average is 219.67, creating a Sell signal.
⇓
⇑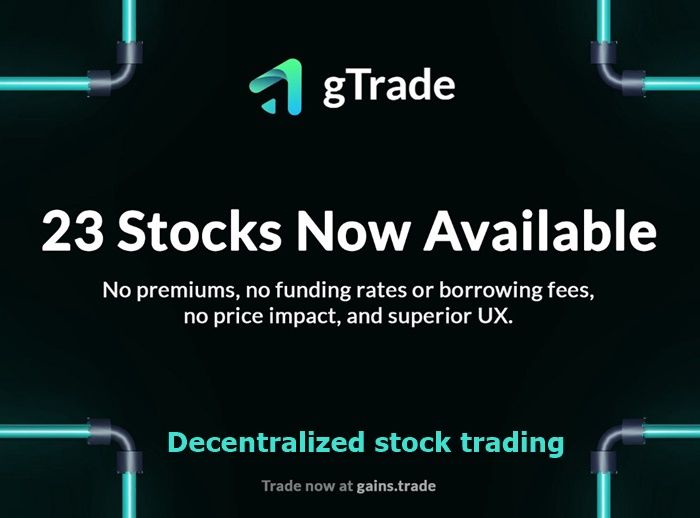 Did you know that it is now possible thanks to this decentralized trading platform, gTrade, to trade without having to send your money to a broker, you trade with Metamask account. Discover decentralized trading of US stocks and don't depend on brokers anymore, now get all the information about: