Catégorie :
GameFi News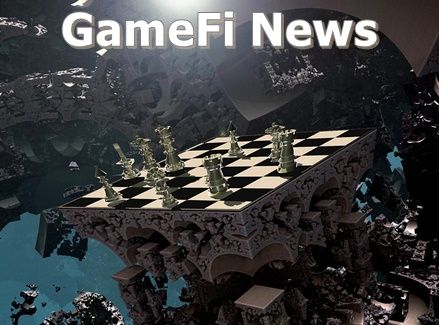 GameFi News, let's start by giving a quick definition of the word GameFi to better understand what we are talking about.
GameFi, the contaction of game and finance, introduces the "play-to-earn" model. In this case, players earn money for their knowledge or time invested. It is therefore a game that allows you to earn money.
As part of the decentralized finance news platform, we thought it was now essential to create a section dedicated to all its new platforms dedicated to games and decentralized finance.
GameFi, additional information:
GameFi sits at the intersection of "mobile-like" gaming, decentralized finance and more traditional iGaming such as Crypto Casinos, which share a common core – built around a decentralized financial infrastructure.
However, due to the nascent phase of adoption of this concept, analysts and blockchain enthusiasts lack consensus on which protocols and solutions should be classified as GameFi.
Undoubtedly, it is the intersection between decentralized financial instruments or DeFis ("yield farming" tools, lending/borrowing environments, algorithmic coins, token coining instruments, etc.) and blockchain-based games.
On the one hand, GameFi solutions include software that implements gamification instruments in DeFis. In this case, the game is a shell while the underlying DeFi protocol is a central part of the project's business model.
The second type of GameFi solution involves the introduction of DeFi-specific concepts into the turbulent sphere of decentralized gaming. Typically, these systems list digital collectibles or non-fungible tokens (NFTs).
In addition, there are a number of applications where tokenized game assets (which by default have zero intrinsic value) can be pledged as collateral or used for performance farming. Participation in such protocols requires slightly more advanced cryptographic skills than in the previous cases.
Some traditional blockchain-based economic games can also be included in this category. For example, the most popular EOS-based game , UpLand, allows its users to buy and sell virtual property. Property rights (another type of digital objects in the game) in UpLand are represented by EOS transactions.
In a word, the merging of the advantages of NFT, DeFi and decentralized games will give rise to many interesting financial and entertainment designs.
Choose your language
Vous aimez, partagez-le à vos amis, merci! Crypto Bunny, game overview. Discover the characteristics and objectives…
Vous aimez, partagez-le à vos amis, merci! T23 game, play to earn. Discover the universe of…
Vous aimez, partagez-le à vos amis, merci! Soccer Crypto – Football GameFi World. Enter the world…
Vous aimez, partagez-le à vos amis, merci! Cubix the sports ecosystem to discover. Discover the features…
Vous aimez, partagez-le à vos amis, merci! What is BabyFootball ($CUP) token? Here is the first…
Vous aimez, partagez-le à vos amis, merci! SOULSAVER, P2E game ecosystem. Discover the purpose of this…
Vous aimez, partagez-le à vos amis, merci! Domestic Collectors, the first Domestic Play-2-Earn game on the…
Vous aimez, partagez-le à vos amis, merci! Farming Paradise, a project to discover. Are you ready…
Vous aimez, partagez-le à vos amis, merci! Virtual Reality Games World, the project that offers the…
Vous aimez, partagez-le à vos amis, merci! Crypto Legions, NFT game. The First Play-To-Earn NFT Game…
Vous aimez, partagez-le à vos amis, merci! JumpX – The leading crypto-backed workout app. Discover the…
Vous aimez, partagez-le à vos amis, merci! DeFi Land, qu'est-ce ? Découvrez les caractéristiques et avantages…
Vous aimez, partagez-le à vos amis, merci! BovineVerse, genesis Fi+ metaverse platform. Discover the main features…