Ether Wars, the game that plunges you into an exciting arena. Find out more about the game's features and direct access to its website.
Ether Wars, battle with wagered ETH and strive for the War King title in this thrilling GameFi arena.
If you follow GameFi news, then you can't miss this new project, and here are its features.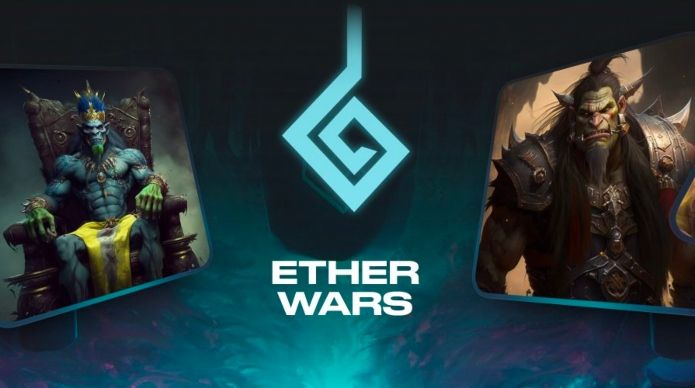 Ether Wars, game presentation:
Ether Wars is a risk-to-earn arena style PvP game developed on Arbitrum
Step into the electrifying risk to earn Colosseum of Ether, where champions are born and legends are made.
Here, you'll wield your wagered ETH as a mighty gladiator, pitting your skills against formidable opponents in high-stakes, 1-on-1 duels.
Only the most strategic, cunning, and tenacious combatants will rise through the ranks and claim the coveted title of War King.
Although possessing a larger ETH arsenal can improve your chances of victory, Ether Wars is a captivating blend of strategy and chance, where even an underdog can defy the odds and emerge triumphant.
It's all about mastering the art of war – knowing when to strike, when to withdraw, and how to outwit your adversary.
Embark on an exhilarating journey and seize your rightful place in the pantheon of GameFi legends. The question remains: Do you have what it takes to wear the crown of War King?
Step into the arena and let the Ether Wars begin!
Chad the Valiant:
Champion of the Aetherian Alliance
In the land of Etheria, Chad the Valiant leads the Aetherian Alliance against Goblins and Trolls in the Ether Wars. Chad inspires loyalty and courage, as the human warriors showcase their resilience, strategic prowess, and unbreakable bonds. Join Chad in the Arena of Aeternum and choose the Human faction, fighting for honor, unity, and the enduring legacy of humanity.
$WAR:
The EtherWars team will utilize 30% of the ETH raised from the public sale to seed the WAR-ETH UniSwap V3 concentrated liquidity pool.
10% of the ETH raised from the public sale will be used to seed the WAR-ETH Chronos Exchange liquidity pool.
The rest will be used for further development of the EtherWars ecosystem and added to the teams runway.
Shortly after the public sale, liquidity will be introduced for the WAR-ETH trading pair, and the Ether Wars arena will be open for exhilarating gameplay!
Don't hesitate – grab this rare chance to join the Ether Wars universe and embark on an epic gaming journey.