Prema, what is it? Discover the features and benefits of this platform and its official website.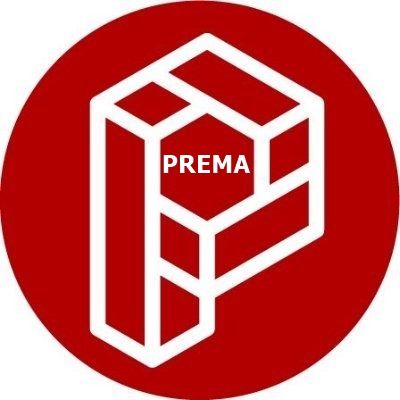 Prema, a Secure Gateway for Exploring Web3 Dapps
Prema, what is it?
It's a blockchain platform that offers seamless multi-chain experiences. Managing tokens across multiple blockchains, connecting to Web3 Dapps, and using NFC accessories have never been this simple.
This platform is centered on PREMA X, an NFT marketplace, and uses the PREMA Wallet and traceability system to connect NFTs with the places where they are used, such as URLs (UnReal Life, the unreal world) such as metaverse blockchain games and IRLs (In Real Life, the real world) such as physical products and spaces.
Market Overview
NFTs, which are difficult to counterfeit or duplicate and have the ability to prove the fact of ownership, were approved by EIP721 in 2018, and games such as Crypto Kitties and My Crypto Heroes, which utilize them, became a hot topic among crypto asset users.
The birth of NFTs marked a historical turning point in the content business, as digital data that had been copiable was now traded for its individuality and value that could be preserved and transferred.
Since then, the existence and value of NFT has become generally recognized, triggered by the NBA Top Shot and other NFT trends that bring unprecedented experiences.
Usability Issues
There are still many obstacles in terms of UX for users to take advantage of blockchain technology.
Browser wallets such as Metamask allow users to access and make payments on various blockchains, but with the exception of a few highly literate users, they are unable to use the services as intended or risk losing all their money due to mishandling. However, with the exception of some highly literate users, they are unable to use the service as intended or are exposed to the risk of losing all funds due to mishandling.
To address this issue, the PREMA Wallet employs AQR (Anything Quick Response) and NFC (Near Field Communication), as described below, to enable NFT transactions without the need for complex operations.
In addition, this wallet and PREMA X can be developed and offered at the same time to achieve a superior UX that is interoperable.
The practical uses of this platform are numerous, you will be able to use it in different activities related to NFTs, when accessing a decentralized trading platform and much more.
Furthermore, to optimize the ecosystem and usage environment of this platform, we are developing our own blockchain, the PREMA Chain.
PREMA, the goal:
The ultimate goal of the PREMA platform is to build on our technology to link tangible objects and digital content from around the world through the medium of NFT, to provide a marketplace for their trade, and to guide users to various services so that everyone can access the utilities they need at any time.
The goal is to create an environment in which everyone can access the utilities they need at any time.
Each component of this platform is organically linked to form an ecosystem that realizes this goal.
NFTs obtained through IRL via AQR or NFC using the PREMA Wallet, or through Web3 such as PREMA X, can be used interactively and compositely in metaverse, blockchain games, and IRL.