StarTerra – the first gamified IDO platform on Terra. Why are we building on Terra? Practical information and direct access to the site.

StarTerra, the combination of the unique utility and low gas costs of the Mirror, Anchor and Pylon protocols has allowed Terra to become the most popular stablecoin mining platform in the world.
Since we are building on Terra – the most innovative blockchain – our goal was to provide our users with a unique experience.
We predicted gamified projects will become a significant trend one day and at the same time, most of the Terra community is highly engaged StarCraft players.
This led to the idea of creating a gamified launchpad with play2earn model and gamified NFT integration.
The whole story will be visualized in the series of Medium articles, with a professional cinematic trailer on top of that.
The whole trailer is designed in 2.5D technology with our in-house story-line and artwork.
We believe this will be something you have never seen before in the whole crypto space.
StarTerra, what you should not ignore:
One of the main goals when developing this platform was to create a unique real-life video game feel on StarTerra.
In order to pursue this goal, an original and captivating scenario was created. Each proposed episode has its own story based on the StarTerra universe, which will evolve over time thanks to scriptwriters but especially thanks to the players who will be able to participate directly in the scenarios.
That's right, YOU have a major role in the development of the story and in the development of this original universe.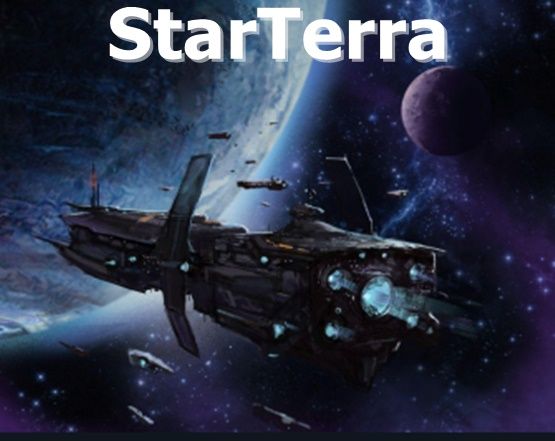 "Factions" – our multi-level game system.
One of the main problems of launch pads is the lack of demand for their tokens.
By studying the market, we have identified that the root of the above-mentioned problem is that fixed entry amounts are prescribed for the different levels, so that users have no incentive to acquire more native tokens.
Investors therefore have no incentive to buy more IDO tokens. All they have to do is to stake a fixed amount of a given native token and wait for allocations to buy IDO tokens.
That's why we decided to gamify the way IDOs are made…
Instead of introducing fixed entry amounts for the given level like other ramps, we have created a special and fun competition system.
Guaranteed Pool:
Each faction member will participate equally in the 50% guaranteed allocation pool.
This type of allocation system builds a sense of community and collective effort among the members of a given faction.
One of our main goals is to stimulate the process of building the factional identities of our token holders by creating rivalry and competition which in turn leads to greater social awareness and engagement of each project using our Launchpad platform. Each faction has its own unique story, developed by you, the player, and integrated into the Starterra universe.
In addition, StarTerra cooperates with the most reputable members of the community, who, as elected faction leaders, will recruit players to join their faction.
StarTerra and its staking utility, STT token:
$STT stakers will earn passive income not only from daily $STT rewards, but also from weekly drops from our multi-asset staking feature.
Want to know more?