Metaplex, the basic information about this project. Discover the features and benefits of this ecosystem.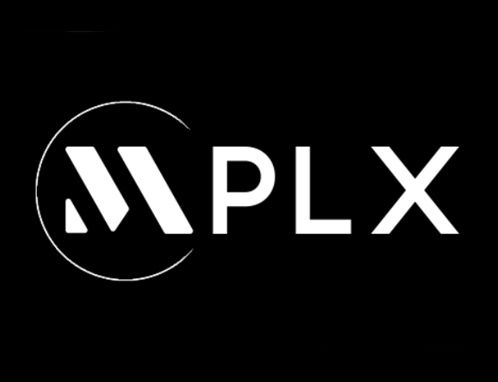 Metaplex makes it easy to build your project in minutes and grow your community in the world's largest NFT ecosystem.
What is Metaplex?
Metaplex is a collection of tools, smart contracts, and more designed to make the process of creating and launching NFTs easier. While initially focused on supporting the needs of the arts and entertainment industry our plans extend far beyond that to all use cases where an NFT may add value.
Currently, our three major projects are:
Token Metadata – the NFT standard for Solana
The Candy Machine v2™ – a Profile Picture (PFP) focused tool that works like the gumball-style candy machines of old
Auction House – a decentralized sales protocol for NFT marketplaces
What is Solana?
This project is built on Solana not only because of scalability, but also because Solana has many other great features, including "Proof of History".
Solana has a great reputation to launch NFTs in part because of the work of the Metaplex team.
Initially a Solana initiative, we were spun out in order to achieve our goal of creating a best-in-class NFT creator experience.
Metaplex, an ecosystem to discover: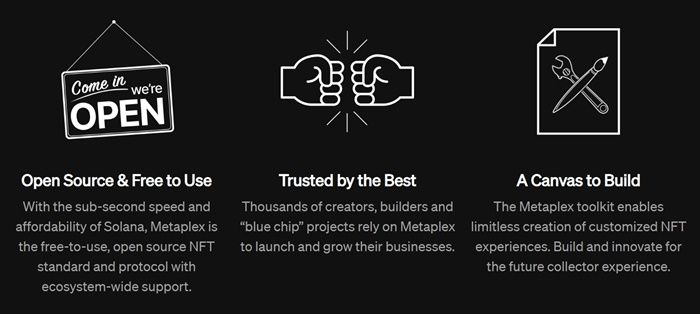 Metaplex Studios, the ecosystem, and the community have acted quickly to support the thousands of developer and creative teams looking to launch their NFT projects on Solana.
The world's fastest growing creator platform and backbone to the #SolanaNFT ecosystem. 20 million NFTs minted with 2.4 million collectors and growing.
In response to feedback, this ecosystem generated tools like our Candy Machine v2™, to help hit and sell thousands of NFTs for the NFT collections and/or common profile picture projects you all know and love.
More power to you, and no gatekeepers. With over 17M NFTs minted, Metaplex has fueled of one of the fastest-growing markets in history with over $3B+ in commerce and $1B+ in revenue generated directly for creators through Metaplex smart contracts.
MPLX token:
$MPLX is a governance token. It also helps facilitate interaction between marketplaces, developers, creators and other members of the Metaplex ecosystem in many varied and imaginative ways.
For example, one of the many use cases for MPLX is to allow the DAO of this ecosystem to organize exclusive community events and giveaways for NFT sales for MPLX holders.
As the Metaplex protocol grows, MPLX holders will be the driving force not only in the governance of the DAO, but also in the integration of MPLX into the protocol's functionality. In addition, creators in the ecosystem have the opportunity to incorporate MPLX into their own projects, expanding the utility and functionality of the token.
MPLX is the essential conduit between the protocol and the Metaplex ecosystem and its members.