Decentralized city, the Cabin project. Discover all the characteristics of this original project, its progress and its official website.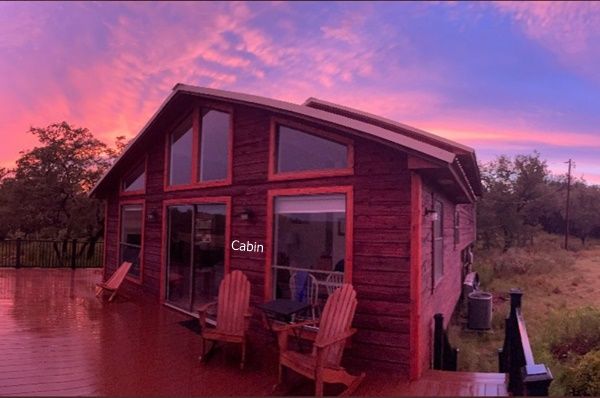 Decentralized city, what does that mean to you? Discover what the Cabin project is all about.
Cabin is a decentralized city built by creators, for creators. It's a DAO that helps other DAOs speed up their work by meeting IRL.
This time, as part of the DeFi news, we tell you about a project that has a very specific objective in the physical world, we let you discover it.
Cabin is:
a cabin community for web workers3
also a DAO retreat and residency program
as well as a decentralized city experiment
Decentralized city, what is it?
A decentralized city is a network of distinct physical locations tied together by shared governance and culture. It allows people to maintain close social ties and norms while moving around to different places. It also creates resilience against local changes in climate, regulation, and society.
Hardware for a decentralized city
There are three layers of the physical hardware stack:
Land
Infrastructure
Buildings
28 acres of private land in the Texas Hill Country, about 45 minutes from Austin. The project is located just minutes from Pedernales Falls State Park and features a seasonal stream, wildlife, and an exceptional stargazing site.
Land: Develop multiple exurban locations
While the metaverse will increase our time spent in virtual realities, we still need to live in good old-fashioned physical reality. And if you want to be able to control your physical space, you need to own land.
Decentralized cities need land, but a key difference that separates them from conventional cities is that the land doesn't all need to be in the same place. Multiple physical nodes in the network allow flexibility and a plausible path to exit from any specific location.
Where should these nodes be located? The best living locations are usually determined through quality-of-life factors like:
Cost: housing, food, taxes…
Environment: climate, access to nature…
Infrastructure: internet speed, airports, healthcare…
Culture: access to dining, museums, concerts…
Regulation: the ability to build, experiment…
The idea is that exurban environments offer the best compromise between these factors for early decentralized cities. They have relatively low costs and regulations and provide access to both nature and urban areas.
Unincorporated areas approximately 30 minutes – 1 hour outside of core urban areas seem to be ideal. For example, we've located the first Creator Cabins location in an exurban sweet spot, out in nature but only 45 minutes from downtown Austin.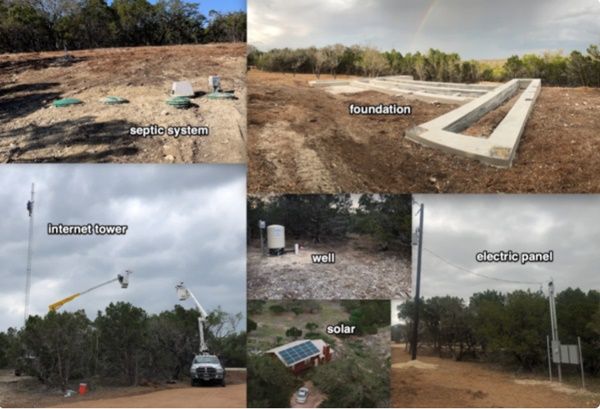 Infrastructure: Go off-grid
To build a robust decentralized city node, off-the-grid technologies make up the core of our infrastructure tech stack. Solar panels, fixed wireless or satellite internet, a well, and a septic system can provide for an entirely independent retreat.
There are probably several whole posts to be written about lessons learned putting in this infrastructure. But generally speaking, these technologies have gotten good enough that you can create a functioning outpost on your own infrastructure nearly anywhere in the world. With the proliferation of 5G and Starlink, internet access will soon be very fast in most places.
Buildings: Design for Community and Flexibility
Physical buildings need to be tailored to the target citizens of your decentralized city. Architects have thought a lot about this, and I try to learn from their analysis of the problem space. I personally found A Pattern Language to be a useful guide, presenting hundreds of patterns (or principles) for the spatial design of integrated physical communities.
In the case of this project, a new cabin was designed from the ground up for designers to live and work together. It includes private bedrooms with built-in offices and large, connected public spaces for social interaction and collaboration.