DeFi News
DeFi News, everything you shouldn't ignore right now
Discover all the latest major news related to decentralized finance as well as cryptocurrencies.
NFT – ICO – Crypto trading – Yieldfarming and much more…
A Panamanian MP is proposing the adoption of Bitcoin as legal tender in his country. Is there any chance that Panama will do what El Salvador did?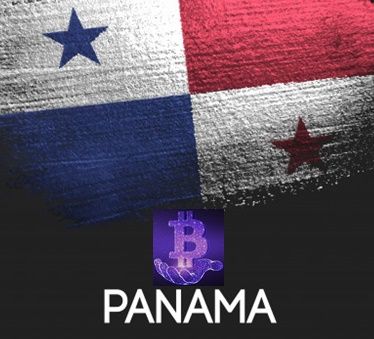 Independent Congressman Gabriel Silva expressed his enthusiasm for the topic in response to El Salvador's adoption of Bitcoin, explaining that this is a crucial moment.
"This is important. And Panama can't be left out. If we want to be a true center for technology and entrepreneurship, we must support cryptocurrencies. We will prepare a proposal to present to the Assembly. "
What's unique about Panama is that its constitution prevents the government from restricting legal tender to only a few currencies. In theory, this can therefore encourage the adoption of a cryptocurrency, as this barrier is non-existent.
We note that like El Salvador, Panama has adopted the dollar as its common currency. It circulates on par with the balboa, a local currency that tracks the dollar at a 1:1 ratio. The difference is that there is no hegemonic political party, like that of El Salvador's President Nayib Bukele. So if there is an adoption, it will certainly take longer.
McLaren Racing, soon NFTs that will illustrate its history and its most famous drivers.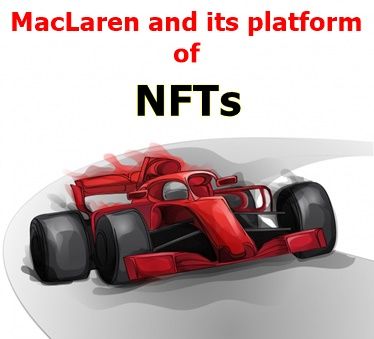 McLaren will launch a non-fungible token platform (NFTs) in partnership with blockchain Tezos (XTZ).
The platform will list NFTs depicting the history of McLaren Racing as well as famous drivers.
With this agreement, Tezos' logo will appear on McLaren's Formula 1 and INDYCAR drivers' suits.
McLaren Racing unveiled its partnership with blockchain Tezos (XTZ) to develop a non-fungible token platform (NFTs).
Lindsey Eckhouse, director of licensing and esports at McLaren Racing states:
"Tezos and McLaren Racing are joining forces to create a unique fan-focused NFTs platform, which is an innovative step in an exciting and rapidly developing industry. At McLaren, we are known for putting fans at the heart of everything we do. We look forward to launching the platform with Tezos to create custom NFTs with our Formula 1, INDYCAR and esports teams. "
Through this multi-year agreement, Tezos becomes an official partner of McLaren Racing.
This includes the Formula 1, INDYCAR and esport team.
Les moment forts de l'histoire présentés par CNN offerts sous forme de NFT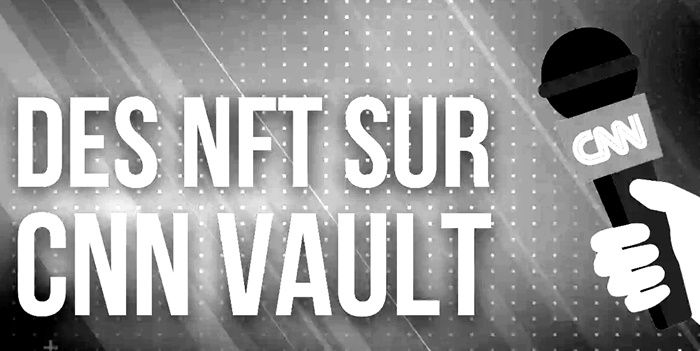 CNN va tokéniser les moments forts de l'actualité. Cela signifie qu'elle se lance elle aussi dans les tokens non fongibles, les NFT.
Pour ce faire, elle va utiliser la blockchain Flow.
Baptisé « Vault by CNN », le projet a été dévoilé aujourd'hui. Il propose aux investisseurs de détenir des objets de collection numériques qui retracent des moments forts de l'histoire et de l'actualité, par exemple des élections présidentielles ou un voyage spatial.
Pour cela, les utilisateurs doivent s'inscrire sur le « Vault », où seront stockés les NFT. On note que les achats ne se font pas nécessairement en cryptomonnaies, mais que les cartes bancaires sont également acceptées via Stripe.
Les collections seront rassemblées en thématiques, et les utilisateurs qui complètent un thème pourront recevoir des récompenses.
On voit ainsi que le monde de la DeFi s'implante de plus en plus dans tous les secteurs de l'économie, des médias et même du sport.
Monero, the most confidential token that does not attract only the right people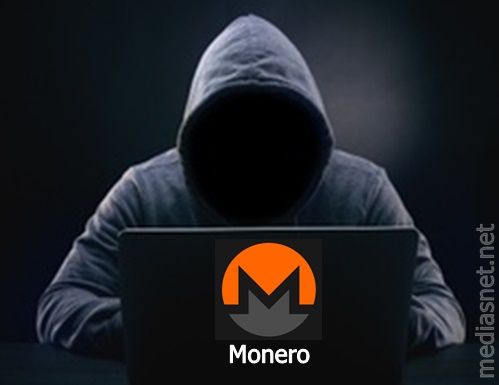 Cryptocurreny, some notions to know.
One of the fundamental principles of bitcoin is that its public ledger, which stores all the token transactions in its history, is visible to everyone. This is why more and more hackers are turning to coins such as dash, zcash and monero, which incorporate additional anonymity.
Decentralized finance, some darker aspects.
Monero, in particular, is increasingly the crypto-currency of choice for the world's leading ransomware criminals.
"The most sophisticated criminals are using monero," said Rick Holland, chief information security officer at Digital Shadows, a cyber threat intelligence firm.
Monero, some of its characteristics.
This token was released in 2014 by a consortium of developers, many of whom have chosen to remain anonymous. As stated in its white paper, "privacy and anonymity" are the most important aspects of this digital currency.
The privacy token runs on its own blockchain, which hides virtually all details of the transaction. The identity of the sender and receiver, as well as the amount of the transaction itself, are disguised.
Bitcoin traders often use up to 100 to 1 leverage and this creates huge fluctuations
Here's what you need to know about it. Bitcoin traders liquidated about $12 billion in leveraged positions last week as the crypto currency's price soared, according to bybt.com, a crypto currency futures trading platform.
According to analysts, traders taking excessive risks in the bitcoin market with leverage effects that they often have little or no control over. This means that as soon as the market goes in a different direction than they expected, they are forced to sell quickly and are therefore the main culprits for example for the drop in bitcoin prices and its high volatility.
The price starts to fall, bullish traders with high leverage panic and start selling, then it's like a domino game, a bearish chain cascade effect spreads, which creates excesses.
Bitcoin's aggressive moves are driven by more than just the upcoming crackdown in China or Elon Musk's stock.
Analysts say traders taking excessive risks in the unregulated crypto-currency market and being forced to sell when prices fall are largely responsible for last week's 30 percent price drop and breakdowns on major exchanges.
A burgeoning bitcoin lending market is also adding to the volatility.
As crypto trading becomes more widespread, we can expect leverage to become less influential as traders become more professional.
Tanzania is preparing to accept cryptocurrencies.
A cryptocurrency-friendly future in Tanzania would not be surprising, as the country is already home to IOHK, the company behind the Cardano blockchain. The latter wants to contribute to the decentralized digital transformation in Africa, and last May announced an agreement with World Mobile Group to "democratize access to digital, financial and social services" in the country.
In fact more and more countries are thinking about it, Bitcoin could become an official currency in more and more countries, El Salvador having opened the way, find more information on the article: Bitcoin legal tender
Combien les particuliers en France et aux États-unis ont-il gagné sur le Bitcoin en 2020 ?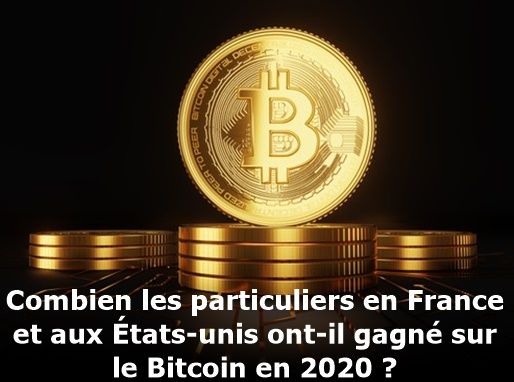 Les Français ont gagné 500 millions d'Euros ou environ:
600 millions de Dollars et les Américains 4,1 milliards de Dollars.
La France est au 6e rang mondial à égalité avec l'Allemagne.
Bien sûr, les Américains sont largement en tête avec rappelons-le,
4,1 milliards de gains,
cela laisse songeur par rapport à ce que laissent entendre certains…
El Salvador adopts Bitcoin as legal tender and takes another spectacular step, which one?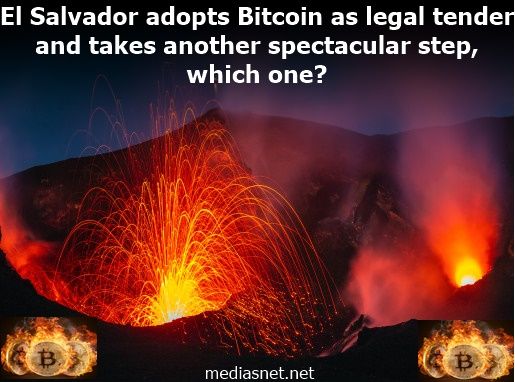 First, El Salvador is adopting Bitcoin as legal tender alongside the dollar but in addition, now the country wants to mine BTC with the energy of its volcanoes.
Hours after adopting Bitcoin as legal tender, Nayib Bukele tasked the president of the national electricity company with developing a plan to mine Bitcoin with thermal energy from the country's volcanoes.
Want to know more? Discover all the info on: Bitcoin legal tender
Is DeFi starting to interest Amazon?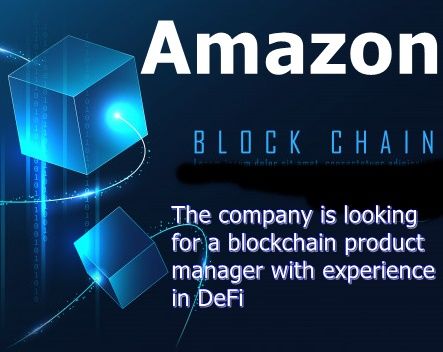 In the context of
DeFi news
, we cannot miss Amazon's job offer without talking about it. In a job posting published on its website, the e-commerce company Amazon announces that it is looking for a blockchain product manager, in particular with experience in decentralized finance (DeFi). Qualifications for the position include a university degree, ten years of experience and a strong appetite for technology, including blockchain. However, in the pluses, Amazon points out that experience in decentralized finance would be very valuable.. Here's what the ad says:
"Ideally, you will have experience in innovation products in the blockchain environment, and in particular in traditional financial services or DeFi. "
Besides DeFi, the candidate should have some familiarity with Ethereum protocol and Hyperledger Fabric. These notions are not trivial. Indeed, Amazon Web Service (AWS), Amazon's cloud computing platform, has announced that Ethereum is now available on its Amazon Managed Blockchain service. So, AWS users can now deploy Ethereum nodes and connect to the Ethereum mainnet within minutes. We can remember that Amazon started providing solutions in relation to the blockchain in 2019 …
DeFi News vous parle du premier NFT immobilier au monde avec transfert de propriété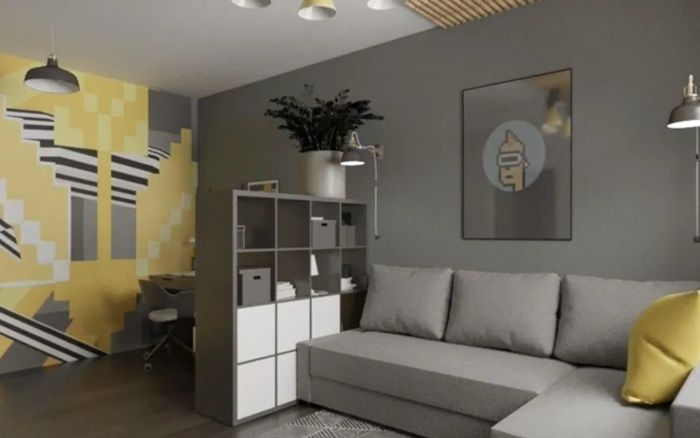 Propy , la plate-forme de transaction immobilière, mettra aux enchères un NFT adossé à des biens immobiliers – un appartement moderne à Kiev, en Ukraine, qui a déjà marqué l'histoire en tant que toute première vente immobilière basée sur la blockchain.
L'appartement d'Arrington à Kiev sera mis en vente aux enchères publiques qui sera remporté par un enchérisseur chanceux, qui entrera une fois de plus dans l'histoire. Le NFT, qui transfère la propriété réelle de la propriété, sera mis aux enchères sur une période de 24 heures, la liste initiale commençant à un prix abordable de 20 000 $. Les détails de la vente NFT sont disponibles ici et seront régulièrement mis à jour pour inclure des aperçus de la propriété, une FAQ, un compte à rebours des enchères et les conditions.
L'appartement de Kiev du fondateur de TechCrunch, Michael Arrington, qui est entré dans l'histoire en 2017 en tant que vente de blockchain, doit maintenant être vendu en tant que NFT
Propy, soutenu par le célèbre investisseur de blockchain Tim Draper, a depuis aidé des milliers d'agents et d'acheteurs américains à faire des offres et à effectuer plus d'un milliard de dollars de transactions via une plate-forme en ligne sécurisée et facile à utiliser.
A cryptocurrency bunker worthy of a James Bond movie
DeFi News, surprising information.
A top secret crypto bunker was created by the Spanish company Prosegur.
The firm, which first announced its entry in the crypto custody arena in November last year and has launched a subsidiary named Prosegur Crypto, claims to have "more than 20" institutional clients from the world of global finance on its books.
The "bunker's" location in Spain has not been revealed – and no photos are yet forthcoming. But the firm claimed that 100 security protocols are in place in what the media outlet described as "a military-grade protection environment, fitted with biometric access security and closed-circuit cameras" that is "totally isolated from the outside" with "internet connectivity" completely blocked from inside the bunker.
The bunker was built with the aid of a partnership deal with the Israeli cybersecurity company GK8, which is reportedly masterminded by Israeli crypto sector and secret service "veterans" – as well as a former Israel Defence Forces general who once headed the military's Cybersecurity Intelligence unit.
Inside the secret bunker, a Hardware Security Module (HSM) generates, stores, and protects private keys, which are stored "inside a briefcase," with access permitted only "to a very limited number of people" who carry out "completely manual management of transactions."
Apple Pay et Google Pay sont maintenant disponible sur la carte de débit de Coinbase
Le paiement par téléphone mobile est maintenant possible avec la carte de débit de Coinbase. via Apple Pay et Google Pay,
La carte Coinbase permet à ses utilisateurs d'utiliser le bitcoin (BTC) et d'autres actifs cryptographiques pour les achats quotidiens et les retraits d'espèces.
La carte est déjà disponible au Royaume-Uni et dans d'autres pays européens depuis l'année dernière alors que les clients américains sont toujours sur liste d'attente.
"Une fois votre carte approuvée, vous pouvez facilement commencer à dépenser avec Apple Pay et Google Pay – il n'est pas nécessaire d'attendre votre carte physique", a déclaré la société.
En outre, la société a rappelé que "l'utilisation de votre carte Coinbase pour effectuer des achats est similaire à la vente de votre crypto-monnaie sur l'échange Coinbase".
Arbitrum, a Layer 2 Scaling Solution on Ethereum = Significant Fee Drop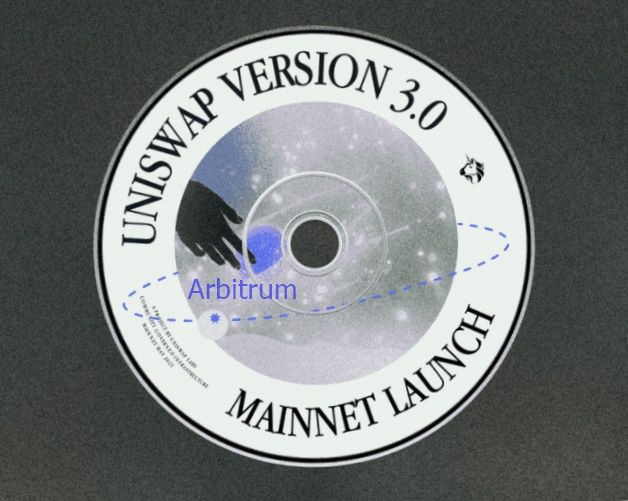 Users of the Uniswap (UNI) platform will soon be able to benefit from a considerable reduction in their transaction fees. Via a governance proposal, the protocol community voted in favor of the implementation of Arbitrum. It is important for this major player in
decentralized finance
, Uniswap, to be able to reduce costs for its users, which is on the right track.
Arbitrum, the solution that will lower costs on Uniswap
Uniswap users know that performing a token swap via the flagship protocol of the Ethereum network is relatively expensive. This feature will soon be a thing of the past thanks to the upcoming implementation of Arbitrum Rollup, a second-layer solution aimed at improving scalability on Ethereum.
Arbitrum
claims to be able to reduce network gas costs by 55 times, a metric calculated by porting its testnet to Uniswap v2 in November 2020. If the implementation of Arbitrum on Uniswap v3 gives the same results, the consequences will be considerable. for protocol users, and Uniswap will benefit greatly.
Dalio also mentioned that he would 'rather have bitcoin than a bond' in an inflationary setting.
Ray Dalio's historic words have marked his conversion from a skeptic into a hodler.
The founder of Bridgewater Associates, one of the top hedge funds in the world, stated that in an environment where the U.S. dollar is inching closer to devaluation, bitcoin (BTC) is becoming more preferable as a store of value.
DeFi News with Augur Turbo, the new decentralized sports betting platform
Augur (REP), a decentralized betting market, plans to enter the lucrative sports betting scene through its new platform, Augur Turbo.
To keep costs low, Augur Turbo will be built on Polygon (MATIC), a Layer 2 scaling solution.
In addition, Chainlink (LINK) oracles would also be integrated as a source of accurate and reliable data.

Cryptomonnaies et Paypal, une avancée significative, une très bonne nouvelle.
En effet, Paypal a prévu d'offrir la possibilité à ces utilisateurs de pouvoir envoyer leurs cryptomonnaies détenues sur leur wallet Paypal vers des portefeuilles tiers, ce n'était pas le cas jusqu'à aujourd'hui.
Cela signifie qu'après avoir fait sensation sur la crypto-sphère en permettant à ses millions d'utilisateurs d'acheter et vendre des cryptomonnaies, PayPal revient en force et autorisera bientôt les retraits vers des portefeuilles tiers, hors de sa plateforme.
En effet, Selon le responsable de la blockchain et des cryptomonnaies de PayPal, Jose Fernandez da Ponte,le géant des paiements en ligne travaille désormais sur un service de transfert des cryptomonnaies hors de la plateforme et vers des portefeuilles tiers.
Goldman Sachs facing cryptocurrencies, the full voltface …
DeFi News, when a major bank turns around.
Goldman Sachs Finally Recognizes Cryptocurrencies As A New Asset Class.
Remember: A year ago, banking giant Goldman Sachs invited its clients to a discussion when it came to cryptocurrency. His report was particularly scathing, considering that Bitcoin and altcoins were not an asset class. The bank also completely advised against this kind of investment.
Goldman Sachs, the volteface:
It seems the institution has had time to think it over since, as a new report explains that cryptocurrencies appear to be on the way to last.
It must be said that Goldman Sachs has shown several signs of opening up in recent months. It has something: 40% of its clients were exposed to cryptocurrencies last March thanks in particular to the reopening of its cryptocurrency trading service. And we learned a few weeks later that she was considering launching an ETF with exposure to Bitcoin.
The icing on the cake: the banking giant earlier this month invested $ 15 million in Coin Metrics. The spectacular performance of Bitcoin's price since the end of last year has therefore got the better of the institution's hesitation.
Crypto news, this is what we can currently say about Goldman Sach and its attitude towards cryptos.
R
eal estate transaction in Dogecoin.
DeFi News, let's talk about real estate
It seems that the first real estate transaction paid in Dogecoin was carried out in the United States. It is believed to be a piece of land that was purchased using Dogecoin (DOGE), valued at $ 50,000.
Indeed, a real estate agent sold a vacant lot in Providence, Rhode Island, United States for 150,000 DOGE, or approximately $ 50,000 at the time of the transaction. This is said to be the first real estate transaction traded using the Dogecoin cryptocurrency.
Rather surprisingly, the real estate agent by the name of Kyle Seyboth only accepted the DOGE to close this historic sale.
DBS Bank, offers a trust solution for cryptocurrencies.
Indeed, the largest bank in Southeast Asia, DBS Bank, has recently offered a trust solution for cryptocurrencies. One advantage of this offer is that it makes it easier for its clients to include cryptos in their succession plans. DBS Bank announced that it now offers a cryptocurrency trust solution through a "trust". This means that wealthy customers can store Bitcoin (BTC), Ether (ETH), Bitcoin Cash (BCH), and XRP with the bank. The bank says this is the first bank-backed trust service in Asia, and it launched the service to meet growing customer demand for cryptocurrency. The main interest of this service? This offer will allow clients to include cryptocurrencies in their succession plans. Depending on the country's tax rules, this type of structure can help avoid inheritance tax and defer capital gains tax.

Fox to Enter the NFT Fray, Aims to Launch an Animated Series Crafted by Blockchain Technology.
Fox Broadcasting Company, the U.S. commercial television network, is launching a non-fungible token (NFT) business called Blockchain Creative Labs, according to a recent report. Additionally, Fox is also planning to release a new blockchain-based animated series designed by Dan Harmon called "Krapopolis".
DeFi News presents: Trading without broker with gains.farm
US City in North Dakota Now Accepts Cryptocurrencies for Bill Payments
DeFi News, news of the utmost importance. The city of Williston in the U.S. state of North Dakota announced Thursday that "it now accepts digital cryptocurrency payments for utility bills." The announcement clarifies: "Currently, utility bill payments are the only bills eligible to be paid with cryptocurrency. Quality assessments will be conducted, and volumes evaluated, before migrating other bills such as landfill, permits, and licenses." Bitpay currently supports payments made in "bitcoin (BTC), bitcoin cash (BCH), ethereum (ETH), wrapped bitcoin (WBTC), dogecoin (DOGE), and 5 USD-pegged stablecoins (GUSD, USDC, PAX, DAI, and BUSD)," the company's website details. These cryptocurrencies are accepted by the city alongside traditional payment methods, including cash, checks, credit cards, and automatic payment plans (ACH).
Just Mining obtient l'enregistrement PSAN
La startup Just Mining a été fondé en 2017, elle offre un écosystème complet autour du staking et du cloud mining.
La plateforme Just Mining offre la possibilité d'investir de manière alternative dans les cryptomonnaies et de générer des revenus passifs sur ses actifs numériques.
L'obtention du statut PSAN va permettre à Just Mining de continuer sa mission de démocratisation des cryptomonnaies auprès des investisseurs particuliers et professionnels.
Les NFT font-ils un retour ?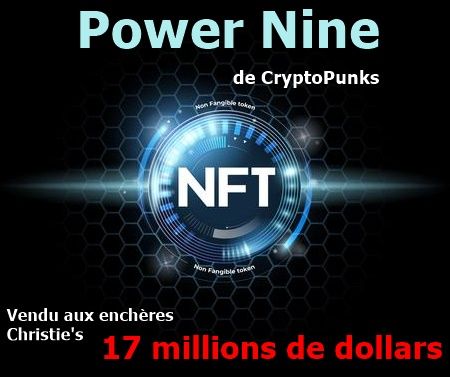 Récemment, les " Power Nine " de CryptoPunks ont été vendus pour environ 17 millions de dollars lors d'une vente aux enchères Christie's.
Il s'agissait de la première vente aux enchères de NFT majeure après «EVERYDAYS: THE FIRST 5000 DAYS» de Beeple pour un montant record de 69 millions de dollars.
Real World Marketplace Meets NFTs
DeFi News, that's good news for all as you can now sell your NFTs on eBay!
Starting yesterday, sellers who meet the company's requirements would be provided with their own NFT inventory.
Users can bid on NFTs just like any other normal item, but payment will be wholly conducted in U.S. dollars.
Major Brazilian crypto asset manager secures $26M in funding
Coinbase and SoftBank have participated in a $26-million funding round for Latin America's largest crypto asset management firm, read more
Crypto news, analyse du marché cryptographique, printemps 2021. En un coup d'oeil, tout ce qu'il est important de savoir sur ce marché en pleine expansion.
Crypto news, printemps 2021, ce que vous ne devez pas ignorer si l'univers de la cryptomonnaie vous intéresse.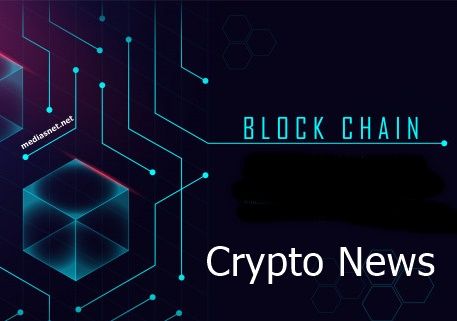 Le marché de la crypto-monnaie est un creuset d'innovations technologiques révolutionnaires et qui ne se résume par qu'au Bitcoin. De nombreuses crypto-monnaies avec une utilité et des fonctionnalités élevées sont introduites régulièrement sur le marché cryptographique.
Crypto news, voici quelques tendances qui pourraient révolutionner l'espace crypto en 2021 :
DeFi News

Comme son nom l'indique, Decentralized Finance (Defi) est un groupe diversifié d'applications financières fondées sur la crypto-monnaie ou la technologie blockchain et qui garantit l'anonymat, en général, de ses utilisateurs. En tant que système financier ouvert, Defi vise à améliorer la rapidité et l'efficacité des transactions financières en éliminant les intermédiaires et les retards dus à un système centralisé. Defi offre à ses utilisateurs un contrôle direct sur leur argent. Il est utilisé dans divers domaines tels que la banque, l'assurance, etc., à travers le monde.
NFT News
Les jetons non fongibles NFT sont des actifs numériques présents uniquement sur Internet. Ils représentent divers actifs matériels et immatériels tels que l'art, les peintures, les cartes de sport, les données musicales, l'immobilier virtuel, etc. Chaque NFT contient des informations uniques qui aident les utilisateurs à faire la distinction entre les différents NFT. Les données nous permettent également de vérifier l'authenticité des actifs. Étant donné que chaque NFT est spécial en soi, ils ne sont pas échangeables.
Polka Dot

Polka Dot connecte plusieurs chaînes de blocs spécialisées en un réseau unifié. Elle est également connue sous le nom de technologie blockchain de nouvelle génération. En général, une blockchain ne peut traiter qu'un nombre limité de transactions à un moment donné. Mais Polka Dot pourrait traiter plusieurs transactions sur plusieurs chaînes en parallèle. Rassembler plusieurs réseaux blockchain dans un réseau évolutif permet à la blockchain d'atteindre son plein potentiel pour des applications pratiques.
Yield Farming

Il fait partie du réseau Defi et permet aux utilisateurs de gagner de la crypto-monnaie en utilisant la crypto-monnaie. Son processus est similaire à celui de prêter de l'argent à vos pairs et de gagner des intérêts sur le montant prêté. L'agriculture de rendement (yield farming) oblige ses utilisateurs à verrouiller leurs actifs cryptographiques pendant une période spécifiée en échange de récompenses. Les récompenses pourraient être gagnées sous la forme d'intérêts, de nouveaux jetons, d'autres crypto-pièces, etc. L'avantage fondamental de l'agriculture de rendement est l'opportunité lucrative de faire des profits plutôt élevés avec un risque bien calculé, si vous possédez les bonnes informations.
Crypto news, la pensée à avoir en tête avant d'investir dans un crypto :
Si une crypto-monnaie est suffisamment fonctionnelle, elle continuera à prospérer. Si votre but est d'investir dans le marché cryptographique, alors de préférence, choisissez des projets qui vous plaisent, que vous comprenez.
En effet, si vous avez à être convaincu de l'utilité d'un token, d'un altcoin, alors d'autres, tout comme vous le seront très certainement également, et ainsi, il s'agira d'un investissement ayant une partie rationnelle non négligeable permettant d'augmenter vos chances de gains futurs.
Vous aimez, partagez-le à vos amis, merci!