ChangeX, Next-Gen composable DeFi. Find out about the features and benefits of this project as well as direct access to its site.
ChangeX's Leveraged Staking is among the world's first, and is specifically designed for PoS and inflationary assets in order to boost APR. By harnessing the power of collateralized staking pools, Leveraged Staking maximizes APR by a factor of 1.2-2x, while also powering a stablecoin lending market.
ChangeX, its objectives:
In order to honor its philosophy that crypto must become accessible to the everyday user, ChangeX is developing a mobile-first experience app with a sound purpose.
The app design will allow users to access and take advantage of various DeFi and CeFi products with a single click, while also incorporating traditional fiat banking, thus completing the economic circle.
The narrow door to the world of crypto will be open to everyone, no matter their competence.
ChangeX aims to achieve this by providing all necessary tools to navigate the space at your disposal.
Universal Crypto Visa Card: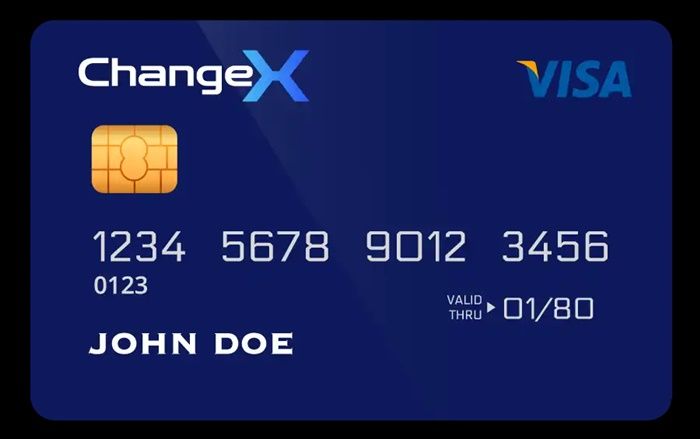 The ChangeX Visa will allow instant access to HYDRA and other assets without interrupting staking on your interest-bearing assets. Access your funds, while they work for you in the DeFi ecosystem.
Fiat-to-Crypto conversion:
An easy to use fiat-to-crypto conversion mechanism, which will enable EUR and USD transfers for direct purchases on virtual pairs that will be created through the use of DeFi liquidity pools.
For instance, a HYDRA:EUR pair would be available by the utilization of a two-hop conversion:
1st hop: EUR-to-USDT via high liquidity exchanges such as Kraken;
2nd hop: USDT-to-HYDRA via existing liquidity (Kucoin, Gate.io or Hydra Dex).
The users taking advantage of the fiat conversion product would be short circuiting the painstaking need to know how to open exchange accounts and deal with order books and cross-exchange withdrawals/transfers. The user will also be automatically taking advantage of the highest liquidity on the market, as the exchange product will be optimized to utilize the lowest possible slippage.
SEPA Banking:
The ChangeX team's extensive experience in running a fiat-to-crypto exchange, together with all relevant compliance and licensing frameworks, will be used as a fundament for obtaining an Electronic Money Institution (EMI) license and bundling SEPA EUR bank accounts to all qualified users. In addition, the ultimate goal is to have a personal IBAN and a portfolio you can trust.
The Leveraged Staking product makes ChangeX an attractive partner for any PoS chain. ChangeX will utilize the appeal of its product to grow the number and significance of partnerships and to onboard communities and capital under its hood. The launchpad for the project will be HYDRA (~55% APR) and CAKE (~45% APR), with additional PoS integrations taking place subsequently and according to the optimum risk/reward opportunity.
Please follow and like us: