WARZ, what type of game is it? Learn about the features of this game, its token and much more.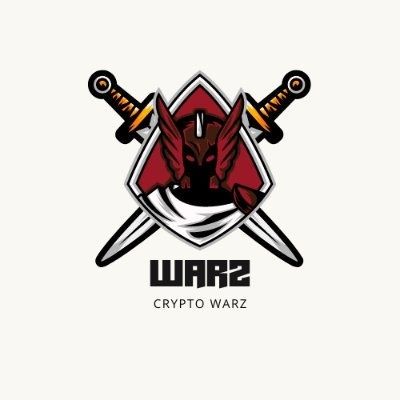 WARZ "Learn to War – War to Earn (W2E)".
Crypto Warz is a TOKEN that uses the Binance Smart Chain network which is used as an exchange currency in the game.
Warz, what is the game about?
Crypto Warz is a world where King Kether fights against the fierce Ryx army. By transforming into King Kether to rule his territory, players can fight for valuable rewards.
Here is a gaming NFT token that works like a decentralized token and uses Binance Smart Chain. This platform is built on the very popular tower defense game of the past years and is always looking to enhance the classic financial game play ideas, confidence, decentralization and mechanization while users' private information and data. With an ever-growing suite of blockchain infrastructure services and complex resources, businesses can lay the groundwork for emerging sectors such as digital assets, NFTs, games, and Cryptocurrency death in a seamless process while testing the development process.
Crypto Warz is an emerging platform that will sit on top of Binance's Smart Chain and feature transparency and security, which we believe is important for long-term feasibility and decentralization. It is a community-driven platform for NFT gaming that makes the BSC blockchain available to everyone, where they can play, invest and win.
It will increase the efficiency and availability of crypto-currencies for everyone. Crypto Warz will create an advanced economic infrastructure including the integration of NFT & Gaming into its system and quickly become the unstoppable economic platform.
With Gamefi, Socialfi, NFTs, Defi, Entertainment, and other services, players are offered an exceptional entertainment experience as well as ways to help them monetize their virtual property. All players in this ecosystem will benefit from their participation.
Story:
Talonius is a planet in another dimension, a parallel world to our own, set in a fantasy setting interspersed with sci-fi themes. You start playing the game in the land of King Kether, the leader of all Talonius's(the native citizens of Talonius). He will begin by asking you to join the war against the Ryx who have been programmed to fight, to erase the world and to create a world of its own. The only way Ryx can fulfill his programmed end goal is to eliminate all of King Kether's strongholds.
You play as the King Kether having at your disposal the vital lands that you can customize and upgrade (to start with this will be limited, but the options will grow as the game progresses) and your King Kether is the master of "Military Tactician" fighting "Ryx", which is basically the goal in the game. You can also fight another Kether in Arena mode, where you'll use life-forced shards to bombard each other, destroying each other's last stronghold.
Token: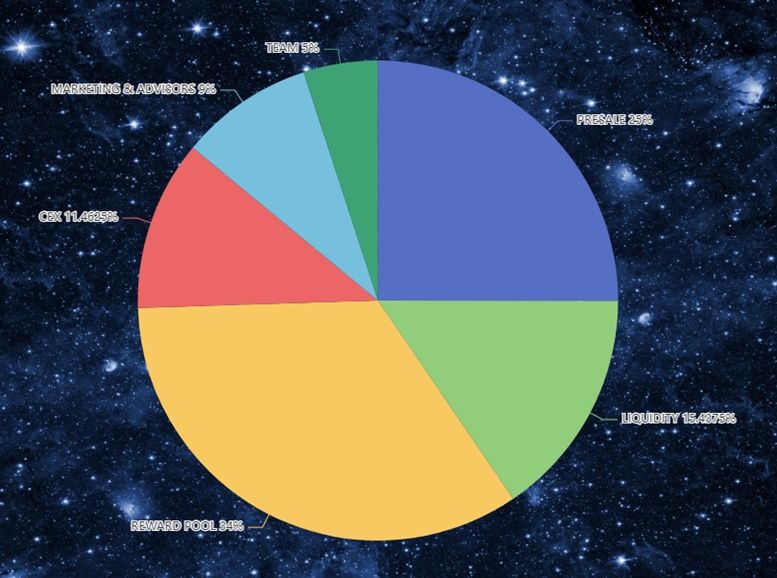 TOKEN NAME : WARZ TOKEN
SYMBOL : WARZ
NETWORK : BINANCE SMART CHAIN
DECIMAL : 18
TOTAL SUPPLY : 5,000,000 WARZ
Buy sell tax: 2%
Land:
"Land" is the core NFT of the Crypto Warz Ecosystem. They can be bought and sold on the NFT Marketplace, played in-game, or bred with each other to create more powerful pieces.
Each "Land" is randomly generated with unique characteristics and combinations, guaranteed about the power, uniqueness, and richness in the Crypto Warz platform. They come in a variety of rarity levels ranging from standard to legendary and have the ability to mutate. User is required to have "Land NFT" to play the game and earn WARZ by completing daily, weekly mission and PVE
As with the original "normal" land, you will have 16 tiles, each of which will be equipped with optional guns or armor as you play the game.
With a higher rarity land you will have more tiles, so you can place more offensive and defensive weapons. The rarer the land, the more tiles
For each land you will be provided with a certain number of tiles .You can arrange the tiles as you like. Can be divided into many small lands in the map when fighting with the appropriate Ryx legion to achieve maximum power
The number of lands will be sold limited but depending on the time. We will open and sell more boxes to adjust the market price
Please follow and like us: