Streakk, goal: to shape the future of finance by maximizing the potential of crypto-currencies! Safe, stable, innovative and easy!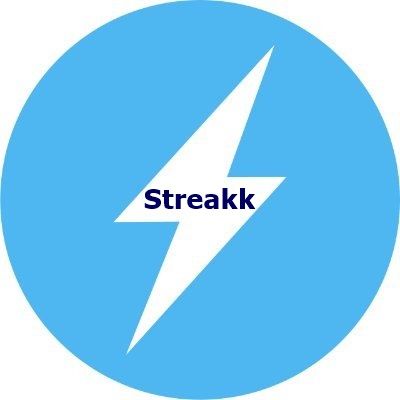 Streakk offers you the possibility to no longer leave your crypto-currencies idle in your wallet, but instead, make them work for you.
Despite the fact that the cryptocurrency market has already reached trillions of dollars in market capitalization – and is still growing exponentially – we have still only scratched the surface of what cryptocurrencies are able to achieve. The majority of crypto wallet holders purchase multiple cryptocurrencies but don't actually earn anything on their holdings. Instead of maximizing the utility and earning potential of their crypto investments, they merely hold them in the accounts of centralized crypto exchanges like Binance, Kucoin, and Coinbase, as well as in wallets like Trust, Exodus and Token Pocket.
Streakk's mission is to shape the future of finance by maximizing the potential of cryptocurrencies. We want you to earn interest on your crypto holdings without having to give up custody funds – in the simplest way possible.
Good to know: the Streakk wallet allows you to earn interest on over 20 different crypto-currencies, all without giving custody of your funds.
Streakk, why choose this ecosystem?
Stable Passive Income
Grow your crypto portfolio with weekly passive staking rewards from over 20 cryptocurrencies and tokens.
Safe
This ecosystem is truly decentralized, giving you a secure platform to grow your cryptocurrency portfolio.
Innovative
The advanced Infrastructure Node Technology (INC) offered by this protocol provides an innovative way to leverage your crypto-currency funds.
Easy
No technical knowledge is required. Simply hold crypto in your wallet and earn up to 30% interest annually.
Experienced team
The accomplished and award-winning protocol team has decades of experience developing innovative digital solutions and managing large-scale projects.
Over 40 Trusted Validators
Streakk has partnered with over 40 trusted and verified validators that generate passive crypto rewards.
Store crypto-currencies
Earn crypto Streakk's intuitive and easy-to-use wallet is designed to store multiple crypto-currencies, including Bitcoin, Ethereum, BNB, Tron and more. Even better, the development team is committed to expanding the functionality of the Streakk wallet by constantly adding compatibility with new blockchain networks. The goal is to be the leader in the crypto-currency wallet industry – the first one users think of when they enter the world of blockchains and crypto-currencies.
Earn crypto
The Streakk's Wallet stands apart as the most advanced wallet with which you can earn crypto. Streakk has integrated multiple validators, or blockchain verifiers, within the wallet itself, so you earn interest on your crypto without handing over custody of your funds. Instead, you simply delegate your crypto to Validators, that, in return, split any transaction fees with you. As a result, you remain in full control of your funds and are free to delegate or withdraw them – at any time.