Tamadoge, discover the Tamaverse. Discover all the practical information you need to know about this ecosystem.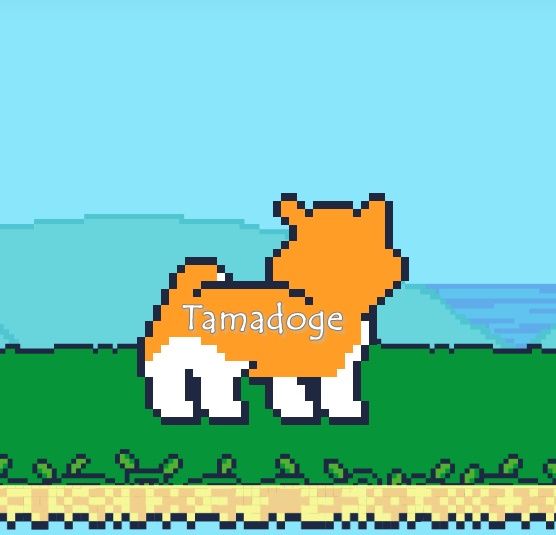 Tamadoge is the currency at the centre of the Tamaverse, allowing you to create, breed, care for and battle your Tamadoge pets. This is a memecoin with utility.
Tamadoge, practical information:
Launching in July 2022, this token is a deflationary cryptocurrency whereby users can battle to climb up the leaderboard by gaining Dogepoints.
This project will give everyone the ability to mint the doges they want to, and will allow users to breed, train and battle their Tamadoge NFTs to top the leaderboard every single month. Over time the Play-to-Earn opportunities will be expanding to include augmented reality experiences, allowing your NFT to play with its friends in the Tamaverse.
This ecosystem isn't just the future of the Doge ecosystem, it's the future of Play-to-Earn.
Users with the most Dogepoints at the end of each month will be able to claim their winnings from the monthly Dogepool.
Here is the dogecoin of the future, building off the tried and tested principles of the doge's before it. This ecosystem allows you to care for your very own pet.
Why a Tamaverse?
Whilst everyone has been focused on the "Metaverse", they've missed the next big thing – the Tamaverse. That's where this project comes in, bringing the Tamaverse to life!
Tamadoge Technology
This ecosystem is using the latest NFT and token standards to bring you a token that can inject life into the ecosystem pets.
Tamanomics:
Tamadoge (TAMA) is the gateway token of the Tamaverse – where you'll be able to mint, breed and battle your own Tamadoge pet in the metaverse.
In total the maximum supply will be 2 Billion (2,000,000,000). There will be 1 Billion tokens in circulation at the token generation event, with 400 Million unminted and reserved for exchange listings. There will be 600 Million which will become available to be minted over 10 years to power the Tamadoge project.
Please follow and like us: