Syrup Finance, what kind of project is DeFi? Discover the features, benefits and services offered by this decentralized ecosystem.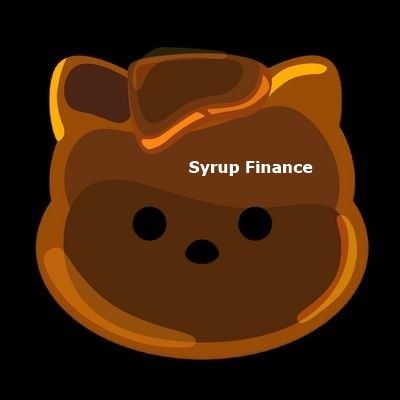 Syrup Finance offers a concrete solution to a concrete problem. Indeed, in light of recent events, the majority of crypto-currency users can now see the unreliability and hostility of centralized exchanges.
However, not everything is negative. The exodus of users from exchanges and the development of decentralized finance is getting better by the day, which means that more users are now relying on self-security instead of entrusting their keys to shady entities.
Self custody is the "key" to decentralization, as it allows us to stop relying on centralized intermediaries and manage our own assets. Self-custody also comes with security and privacy, as your coins stay in your wallet and are not exposed to centralized exchanges or other third parties (wink wink, Celsius, FTX and Voyager) that may be vulnerable to hacking or mismanagement to the detriment of their customers.
This ecosystem offers a decentralized trading platform that may be interesting for those who like to trade with leverage.
Syrup Finance, introduction:
Syrup Finance is a fully decentralized spot and perpetual exchange that allows users to open long and short positions with up to 100x leverage (scalable depending on available liquidity) without registering or relinquishing custody of their assets.
This ecosystem revolves around expansion and decentralization. Everything is public for anyone to see and verify, with the ultimate goal of it becoming a one-stop shop consisting of advanced trading tools and instruments accessible to any type of trader, whether pro or novice.
Tokenomics:
SRX is Syrup's governance and utility token.
What is Syrup's SRX Token?
SRX is the native and governance token of Syrup's Ecosystem. It allows participants to drive the future of Syrup. Suggest and vote on proposals that will move Syrup forward. Other utilities include:
• SRX stakers receive 30% of the platform-wide fees incurred, split among all SRX holders
• Guarantees airdrops on all future products that are part of the Syrup Ecosystem.
Supply
The supply of SRX can be viewed on the Dashboard after mainnet launch
The total supply will vary from 100,000 to 10,000,000 tokens, depending on the results from the presale.
Liquidity is owned by the protocol and stored under multi-sig signers.