Sport and blockchain brought together by Dotmoovs. Dotmoovs wants to revolutionize sports with blockchain and NFT.
Sport and blockchain, not to mention NFTs, are going to revolutionize sport, in any case, this is the challenge that Dotmoovs intends to meet.
So the goal is indeed to bring sports into the world of blockchain and cryptocurrency.
Dotmoovs offers a system where athletes can earn rewards for training and participating in tournaments and games.
It's true that collectible NFTs and fan engagement platforms have been rapidly popping up a little bit across the board especially since 2020.
Dotmoovs offers its users a chance to get the native MOOV token by participating in a series of challenges and showing their skills. The famous footballers Ricardo Quaresma and Luis Figo are the ambassadors of the platform.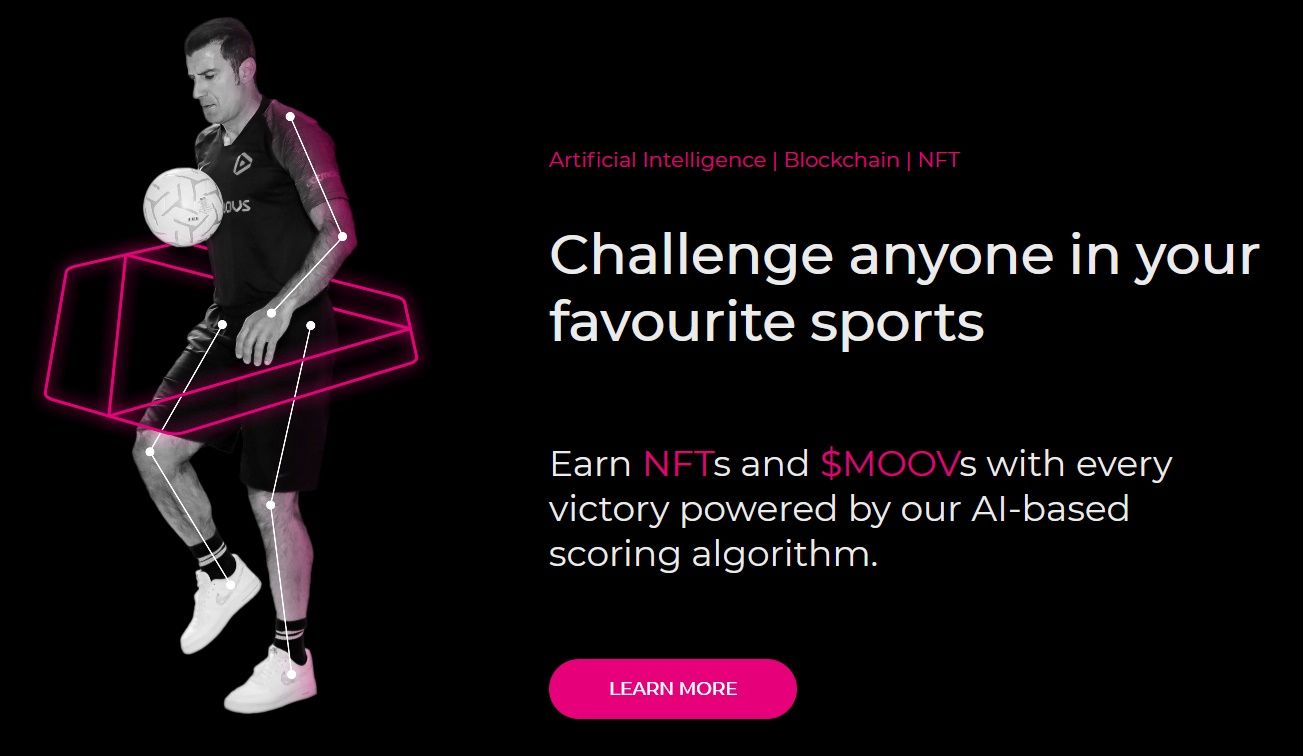 Dotmoovs is launching freestyle football as the first sport on their platform and the famous footballers Luis Figo and Ricardo Quaresma have been a part of the project and contributed to the Dotmoovs team.
Ricardo Quaresma has launched his first NFT in collaboration with the Dotmoovs platform and the auction is now live on the BSC station. The MVP launch aims to revamp the concept of freestyle football where winners of every one-on-one contest would get a chance to earn MOOV tokens or NFTs.
Users need to upload their videos juggling the football which will be then evaluated by the Dotmoovs AI solution. The users will then get their scores and based on the results get incentivized according to their performance. In addition to this, those who juggle the ball a higher number of times also get the chance to access staking pools on the platform.
The NFT auction on the platform can be accessed here and the MVP here.
Sport and blockchain with Dotmoovs, what you shouldn't ignore:
Dotmoovs is the first crypto-mobile competitive environment that taps into the utility of blockchains and aims to challenge the physical and geographical restrictions faced by athletes that make it difficult to measure their performances and skills. The platform has been incubated and supported by Moonrock Capital and Morningstar Ventures.
By allowing everyone to take part in an environment that is not limited by geographic differences, lack of opportunities to assess skills, and the value of a currency, Dotmoovs aims to democratize access to sports challenges.
The platform aims to level the field and lower the barrier that prevents entry for users all over the world. Players can showcase their skills and compete with each other to earn $MOOV, the platform's utility token, and NFTs.
Please follow and like us: