Metaplace, what is it? Learn about a decentralized marketplace built on the Binance smart chain. blockchain.
Metaplace is a permission-less decentralized marketplace integrated with metaverse. It is a peer to peer ecommerce that requires minimal fee and eliminate Middleman.
The platform uses smart contracts to connect its users to make transactions and connect with each other. Aside from providing a seamless sustainable marketplace,
Metaplace enhances the transparency of trade by incorporating metaverse on its platform.
Metaplace will be built on the Binance Network. Metaplace is delighted to be supported by Binance and is proud to announce that the project has secured investment from Binance.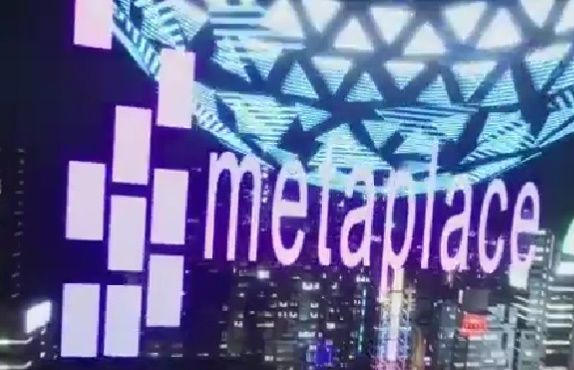 Metaplace and the metaverse:
The metaverse feature is an additional feature added in this marketplace that provides Metaplace with a competitive edge over its counterpart.
Metaverse is a hotline feature explored by many projects, leading it to become the most in-demand feature.
Many believe the future belongs to the metaverse. Metaplace too is a firm believer in innovation and tries to remain updated with recent technologies to facilitate their users. In this particular case,
Metaplace uses virtual reality to enable its users to physically examine products before buying. The products mostly include lands and other high-value assets with physical attributes.
How does Metaplace work as a decentralized marketplace?
Unlike a centralized marketplace that is administered by a middleman, this ecosystem is a decentralized structure. The main distinguishing feature between a decentralized and centralized structure is the need for a middleman for administering the market. Where a decentralized marketplace like Metaplace is self-regulating, meaning that the market drives itself towards equilibrium and in any case, if it does require assistance, it has a DAO governance model where all members contribute towards decision making.
In a decentralized marketplace, technology replaces the traditional drivers of the market. The structures responsible for matching buyers and sellers, seamless transactions, and institutional infrastructure are replaced by a network of nodes.
Each of these nodes accomplishes the same functionality as that of some centralized market drivers.
Metaplace in a nutshell:
Metaplace is a decentralized all-in-one online marketplace with integrated feature of metaverse, enabling buyers to physically examine goods through virtual reality. It's fair, secure and innovative all the way.
Take control of your shopping now, with virtual reality experience examine your goods before making a purchase. A world of amazing things awaits you!.
In addition to excellent services on the platform, the concept has the competitive advantage of diversified markets in its marketplace. Meaning that, buyers will be able to trade cryptocurrencies, tangible goods, as well as real estate. That too, through physical examination of the products prior to purchase. It is made possible through virtual reality. We are the only marketplace integrating metaverse in a diversified marketplace.
Please follow and like us: