Kino, the decentralized social media platform. Discover a decentralized social media platform for full control over content.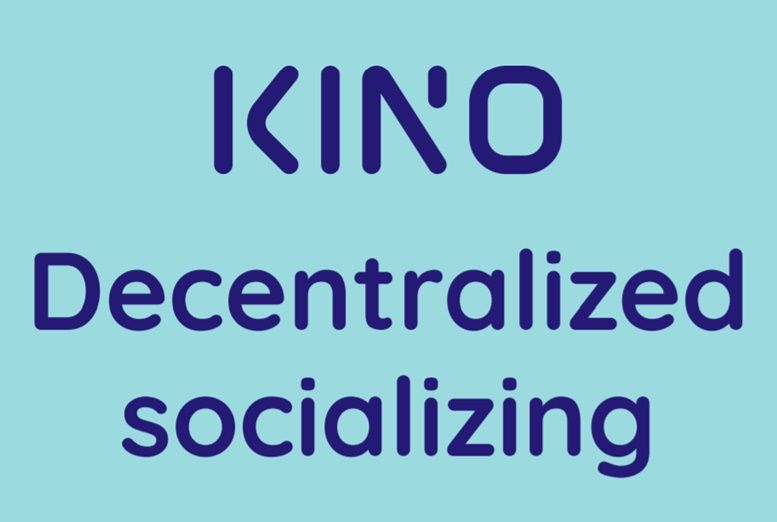 Kino fills an important need, indeed, the problem is that social media platforms are the best places to spread misinformation, practice cancel culture and cyber-bully people (ordinary and celebrities alike). And while this is unavoidable, current platforms don't allow users to create filters for the content they consume or offer, only worsening the situation.
Another problem is the social "clout" that empowers some and determines others to use it as a false metric to select the people they look up to.
The fact that social media corporations have turned the feedback metrics such as likes and shares into some monetization tools has shifted our society gravely in the past decade.
Social media platforms shouldn't be a place to mass-preach. Yes, someone can say whatever they want, but they shouldn't be able to invade the news feeds of those that are not interested.
Hot Defi News with some words from the creators of the platform::
We are building a decentralized social media platform where users have full control over their content – no censorship, no governing body. You make your own rules. You read and post what you want.
Kino, what solutions does the platform provide in concrete terms?
The platform will pretty much belong to its users.
People will have the ability to filter the content (or entire accounts) they want to see (or avoid). this can be done by
allowing people to select keywords and other criteria to build their news feed.
Users should have the abillity to vote, together with others, in order to close other accounts they find dangerous or ill-intended. If a certain amount of people would vote for an account to be closed, this would be automatically deleted. For example, if you have 100 followers and 51 of them voted to close your account, you'd get suspended. Power to the people.
Advertising should be less invasive. An advertiser would go to a user and pay them for posting on their timeline (all through smart contracts and our token). The followers of any users should be able to toggle whether they want to see promotional content or not from the people they follow.
The platform will obviously have a core development team, but because it's an open source project, everyone can join in provided they meet a few conditions.
Kino should be free to use and no authority should be able to legislate what's happening on the platform.
Kino token:
Kino Token ($KINO) is a utility coin built on the Binance Smart Chain that will be used on our upcoming decentralized social media platform as a currency for its users.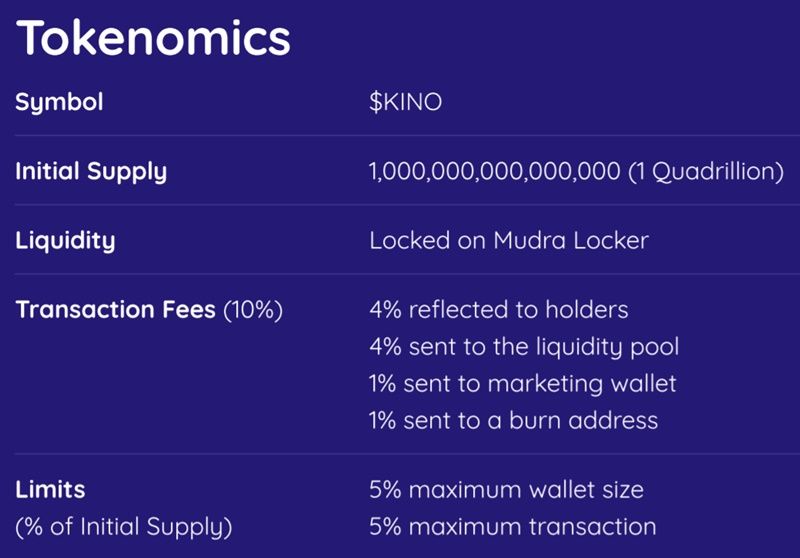 In short, the goal is to create a decentralized social platform (DeSo) where users have full control over the content they read and offer, without offer, without a governing entity that can abuse and enforce absurd rules absurd rules to satisfy various political agendas.