MegaMoon, what is about? This project is aiming to change the pace in the crypto space and specially on the BSC network.
Megamoon is a project that is aiming not only gaining the trust of investors or building something, but wants to reach a higher marketcap over and over again so that people would look at it and wished they have invested early, and not only that but to create that FOMO effect that would attract more and more investors at any point in time, no matter how big the marketcap gets.
Here's a project you can't ignore if you're interested in crypto news.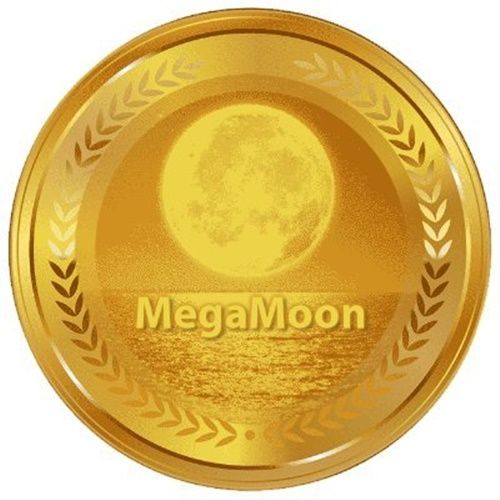 MegaMoon, what opportunity does this project offer?
The conventional financial system is about to change its core once again. As it changed from a fully manual pen and paper system to an automated system that can be operated through a network of computers that are used to input, compute, analyze and export data, the same way it will advance to embrace the Blockchain technology in the coming years. Many big companies and even countries, like El Salvador, have realized that fiat currencies are becoming obsolete in the near future because of the inflation rates, corruption, money laundering and other economical factors, and now they turned to cryptocurrencies as this is the new innovation in the technology. MegaMoon has big plans to become a player in the financial industry and we have designed a roadmap which will lead the project to success.
What every token is trying to do?
Every single coin or token out there started from a very low price. What did they all have in the beginning? Think about all the big names. Did they have a utility from the very beginning? No, some of them are useless even now, but they are still big.
What they all had, at least in the beginning, was an idea. This idea was the one that was sold to the masses, attracted investors of any kind to put their money down for a return on their investment.
Was there a risk factor?
Every financial tool has a certain amount of risk, and specially the cryptocurrencies which are just at the very beginning are highly risky. But smart investors realized that the risk factor becomes lower compared to the potential returns, so they get a much better return for the risk they take.
The more people find out about cryptocurrency, about a certain coin or token, the more will want to take part, invest and that's how all grows. Success in cryptocurrency is all about sharing the information about a new project or the upcoming news in a project's life with other people to invite them to invest at an early stage. The more investors join, the bigger market cap, the bigger increase resulting in listing in Top Gainers and the news, and that's attracting even more investors.
Everyone will then be looking at the chart and think "what if I would have bought when this token was at this marketcap, now I would have had an X multiplier on my investment…"
MegaMoon, a feature not to be ignored:
MegaMoon's Buyback & Burn system is the best in the whole BSC! Traditional buy back systems are inefficient because they are buying tokens and then selling them back bit by bit to obtain BNBs and buy tokens again, which is the wrong way of doing it since it will add extra selling pressure and cancels the whole purpose of the buy back. MegaMoon's Buyback system is different because it only take money from the sells (tokens that have been already sold) and converting them into BNB, therefore resulting in no extra selling pressure.
The system is not open to manipulating bots or whales, it functions automatically at random intervals. The buyback will increase the price appreciation and solidify the liquidity pool and will also automatically burn the collected tokens resulted from the buyback, ensuring they're taken out of the circulation and deeming the token as deflationary.
Please follow and like us: