DeuxPad, IDO IGO launchpad. Here is an #IDO & #IGO launchpad that offers only top-quality projects to its investors.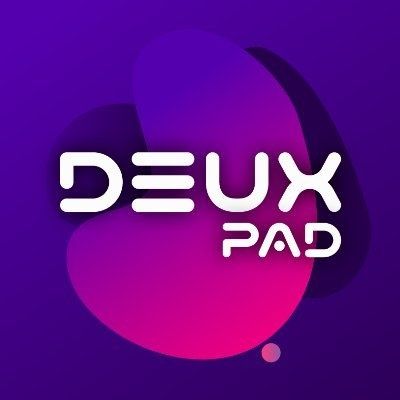 Deuxpad focuses on understanding the investors and developers from ther perspectives and thus,offering a far and more equitable cryptocurrency experience.
DeuxPad is also a blockchain-based crowdfunding platform for the gaming and NFT world. It caters to the funding needs of independent game developers and NFT artists for their projects. Produces solutons for game developers for digtal assets (character, digital clothing, etc.). DeuxPad does this through two modules.
Incubation
It plays an essential role in the guidance, strategy, and marketing moves that gaming projects in the incubation period need and thereby prepares the projects for the launchpad stage precisely.
IGO & NFT Platform
It professionally mediates the establishment of mutual win/win relationships with the potential investor community demanded by gaming projects at the launchpad stage.
DeuxPad is Primarly 4 Things
DeuxPad, which is the heart of Deux ecosystem, is based on 4 basic but very important principles.
Early Stage Investment Offers the opportunity to buy projects in seed, community round.
IncubationProviding hands-on support, mentoring and guidance in all areas required by promising pre-seed projects.
Smart Contract Operations Provides the autonomous feature with smart contracts to all transactions that it wants to take place on the platform and does not share your accounts with 3rd party software.
Equitable AllocationAll token sales on the platform is allocated to the stakeholders according to individual pool weights.
DeuxPad, FAQ:
What is DeuxPad?
This platform is an equitable launchpad developed on the Binance Smart Chain network. Here is a completely community-focused crowdfunding platform, provides everyone with the opportunity to invest fairly, on equal terms, in line with the same goals.
Who can participate in IDO Sales?
Anyone who has DEUX tokens can participate in the sales round.
What is the name of the platform's native token?
Allocation:
Total Supply: 200.000.000 DEUX
Initial Market Cap: $120.000