InsurAce, decentralized insurance. Insure Your DeFi Journey, Protect Your Funds against Risks.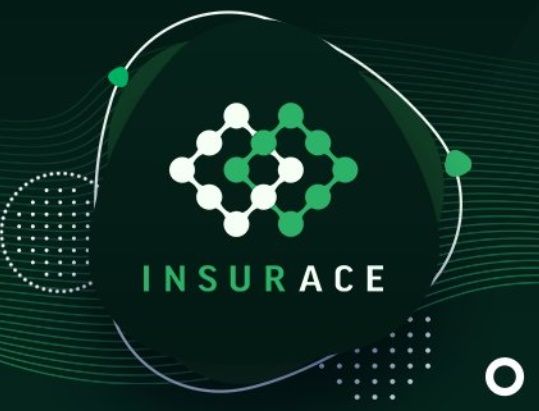 InsurAce.io is a leading decentralized multi-chain insurance protocol that provides reliable, robust and secure insurance services to DeFi users, allowing them to protect their investment funds against various risks.
InsurAce. offers you:
Low, unbeatable coverage premiums
Cross-channel coverage
Multi-channel accessibility
Sustainable returns on investment (via our investment portal and mining program)
Since its debut in April 2021, InsurAce.io has built a full-spectrum cross-chain insurance product line that covers 80+ protocols, 3 CEX and 1 IDO platform running on Ethereum, as well as Solana, BSC, Polygon, Fantom, Terra, xDai, Arbitrum, Avalanche, Harmony, Moonriver, Celo, Cronos, Boba and ICON. We currently have a live product deployed on Ethereum, Binance Smart Chain (BSC), Polygon and Avalanche.
A few words from the team:
We respect the DeFi insurance pioneers that paved the way before us and do not think of ourselves as competitors to the existing players, but rather a company filling a necessary complementary role in the immense and expansive DeFi world.
The project has been awarded the Polygon Foundation Development Grant, which proves the recognition of InsurAce.io by the Polygon team and strengthens the ties for future collaborations.
The goal is to be the first insurance protocol on the Polygon ecosystem and to contribute to the security of Polygon projects and users.
$INSUR token:
The InsurAce.io platform has its own native ERC20 standard token, $INSUR. This is a governance token that exists to retroactively incentivize ecosystem participants.
Current usage scenarios for INSUR tokens are as follows:
Representation of voting rights in community governance scenarios such as claims assessment, proposal voting, etc.
Mining incentives for capital provisions to the insurance pool and investment products.
Eligibility for fees generated by InsurAce.io through participation in governance.
Community and ecosystem incentives.
In parallel with the development of InsurAce.io, it is planned to include more scenarios for the use of INSUR tokens via community governance.
The INSUR provisioning and allocation plan is designed as follows:
Total supply: 100M INSUR
The distribution plan for the tokens is as the table shown below.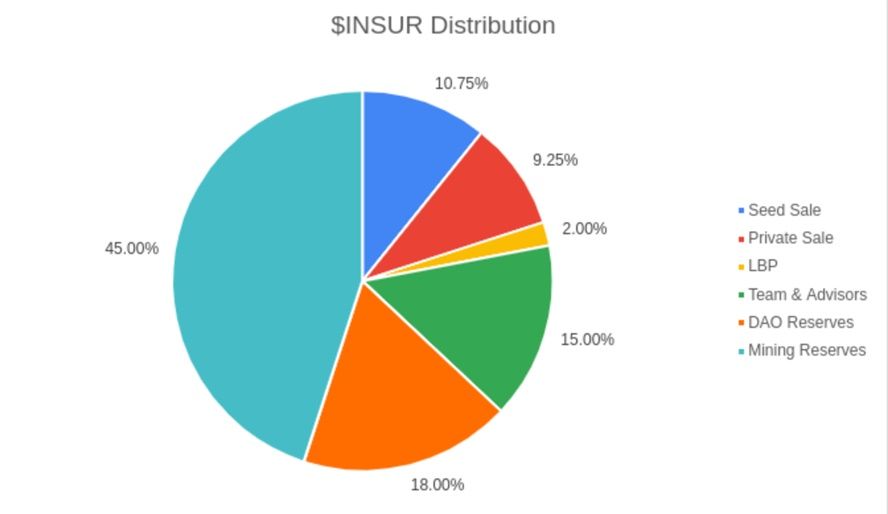 Your decentralized insurance
DeFi applications are constantly exposed to cybersecurity risks. InsurAce.io intends to solve these risks through its well-designed insurance products. As the fundamental risk management platform for the entire DeFi ecosystem, the security of the InsurAce.io platform will be more important than any other application.
In order to build a highly secure and resilient protocol, industry best security practices have been planned and adopted. This is what is attracting more and more DeFi projects into this ecosystem, such as this decentralized Forex platform, Gains Trade, which is also widely used for crypto trading.
The platform offers portfolio-based coverage and bundled coverage with unique pricing strategies, saving up to 60% on premiums and 50% on fuel costs. This approach allows users to insure all of their DeFi assets at once, rather than going through multiple protocols and transactions.
You can now access a full range of cross-chain insurance products, offering coverage to 12 channels and constantly expanding to more.
Get effective protections against smart contract vulnerability, custodian risk, IDO event risk and stablecoin de-peg risk.
Other insurance products will be offered in the near future, such as NFT insurance, cross-chain bridge coverage, etc.