Select your language
Decentralized Forex platform. No sign up required, and no broker. Trade Forex with leverage directly from your Metamask wallet.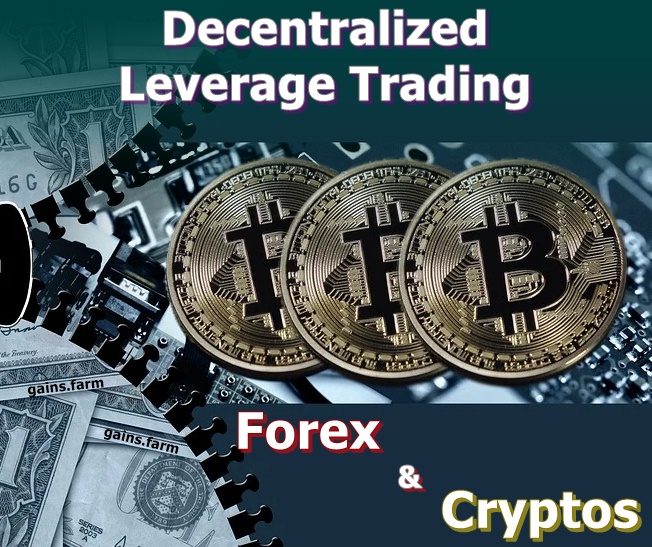 Decentralized Forex platform, discover all the advantages of trading Forex and cryptos without going through a broker but directly from a platform connected to the blockchain.
Hot DeFi News, it is for the first time possible to trade forex with leverage on a 100% decentralized platform.
Decentralized Forex platform, how does it work? Is it reliable?
The decentralized leveraged trading platform has been active since the beginning of 2021 and is one of the few platforms where you could still trade even when prices were falling sharply, at no time was it unreachable and therefore everyone could buy or sell while other platforms were unreachable. All this is of course verifiable.
It runs on layer 2 of the Polygon and is deeply integrated with Chainlink.
Asset prices
While all other leverage platforms use their own derivative prices, which often ends up in prices that do not correspond to the real price of the asset. This is not the case with this platform which uses their custom real-time Chainlink node operators network to get the median price from up to 8 data sources.
More fair to traders than other platforms
Since they aggregate their prices, this means traders are protected from liquidation scam wicks and other unfair events of this kind that happen on only 1 exchange.
They are the first leveraged trading platform to offer this kind of protection to traders.
Trading Fees
Their fees are taken from the collateral x leverage of your trade.
They currently charge 0.06% for market orders (on opening and closing), and 0.08% on limit orders (applied when opening and when closing).
By using a referral link, you can get a refund of 0.01% coming from the opening fee. This applies to both market and limit orders.
They don't have fees for keeping the trades open (no funding fee)
They also don't have any fees while depositing or withdrawing since you can perform your trades directly from your wallet!
There is also a small spread on the price when opening a trade. This is used to regulate the winrate, and make sure the platform is sustainable in the long term.These fees are distributed to the team, the project fund, the liquidity providers, the referrals, and the NFT holders executing the limit orders.

Why do beginners and professional traders love this platform?
The platform works in a decentralized way and nobody closes it when there is a crash on the markets, the prices are as close to reality as possible:
you don't send your money to a broker, you trade from your Metamask account
This means that you don't have to trust anyone, you don't have to claim your winnings either, you receive them at the close of each trade directly into your Metamask account.
Want to know more, to test, find the platform and a community ready to help you.