Digital Art Cards, how it works with Paras? Here's how to use this NFT marketplace, find out how to do it?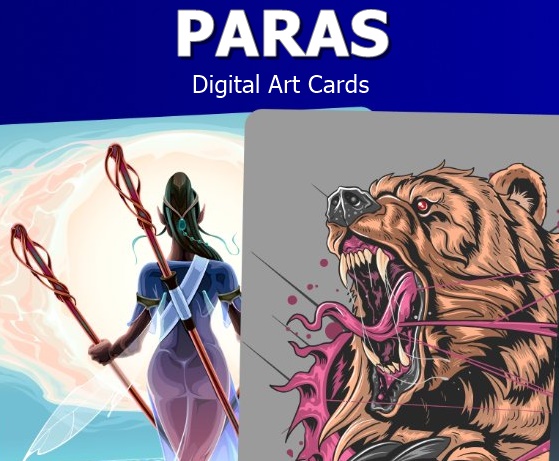 Digital Art Cards with Paras, discover beautiful art cards and collect them with blockchain-based technology that prevents forgery and provides proof of ownership.
Digital Art Cards, how to create and sell them?
Blockchain technology and large contractual capabilities could create novel experiences in all domains that could not be facilitated by its Web 2.0 counterparts. We see Paras as the beginning of the development of NFTs.
The goal of Paras is to provide a platform to support and develop crypto-native IP solutions by integrating it with NFT's core service and contract capabilities. All projects will be integrated into the Paras marketplace.
You want to create your collection?
Create your digital art cards and sell them on the marketplace in just a few clicks. Start earning with your digital creation.
If you want to create and exchange digital art cards, it is important for you to be able to do so on a single platform. This will facilitate your work, secure it and allow you to sell directly to the same place quickly, thanks to a targeted and active customer base on the platform.
In fact, with these solutions, Paras validates the property and gives access to any purchase and public transaction. Running on NEAR, a scalable blockchain, Paras offers users very fast and cheap transactions.
In the context of NFT news, it's nice to be able to talk about a very complete platform that is being created and that has a bright future.
Paras' activities include:
Building a functional marketplace for artists to sell their digital collectibles.The marketplace will be linked to all Paras projects.All assets will be available on the marketplace platform to support secondary sales.
Provide the protocol for AppsonNEAR to buy and sell NFTs directly on their platform, with a focus on game integration.
Generate multiple revenues through a marketplace and editing platform by supporting and developing crypto-native IPs.
Allow the community to participate in DDA project proposals and vote .
By building the platform under NEAR and IPFS/Filecoin, we want to track the owner of each collectible on our platform. With these solutions, Paras validates ownership and provides access to all public purchases and mines. Running onNEAR, a scalable blockchain, Paras offers users very fast and cheap transactions.
As the market develops and technology in the Web3.0 space advances, it will be possible to create more unique experiences and add vertical elements to existing NFTs.
Paras Token Allocation:
The PARAS token supply is 100,000,000, and the distribution is as follows: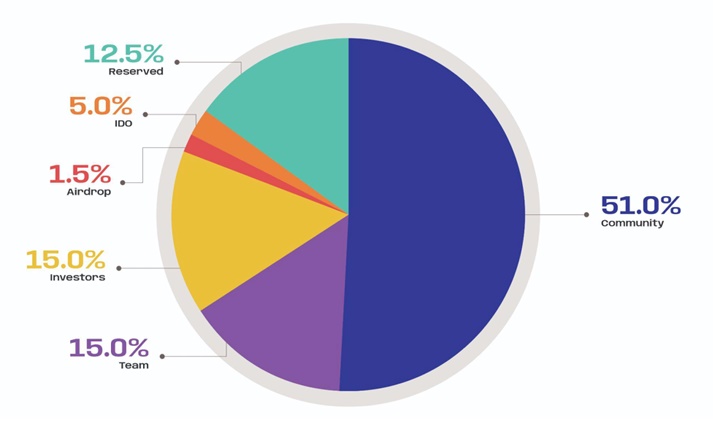 Benefits offered to token holders:
Certain titles and events are only available to PARAS ticket holders, while celebrities, artists, designers and other established merchants may issue limited edition NFTs, which are both rare and certified.
PARAS token holders can take part in the management of the ecosystem, from whitelisting artists to updating features, changing settings, and providing grants to the community.