DFSocial Gaming, what's that? Discover all the advantages and characteristics of this gaming and winning platform.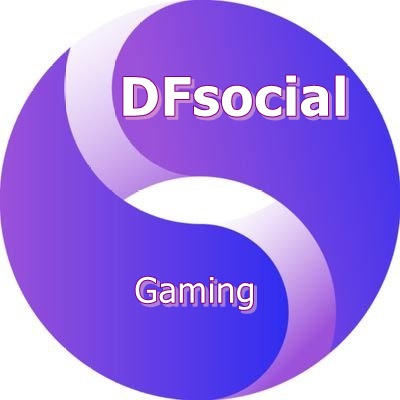 DFSocial is the gaming platform where anyone can earn even if you're not a gamer! You can benefit from sponsoring skilled gamers and keep earning with Staking, Farming, Predictors and many more.
In this ecosystem, any player will be able to monetize their skills in monthly tournaments. Currently 10 of the most popular games are supported: League of Legends, Brawl Stars, Valorant, Rocket League & FIFA, CS GO, Poker, Minecraft, Call of Duty and Chess. There are still many more to come in the near future!
In the decentralized finance news, we introduce you to many financial products that become available on a decentralized public blockchain network. This allows anyone to use them, rather than going through third parties like banks or brokers. Let's now explore the DFsocial ecosystem.
DFsocial gaming, the ecosystem:
DFSocial has integrated the gaming universe with DEFI and NFTs. to bring a unique experience within ecosystem.
There will be global events where streamers and pro players compete for big prizes. The team is constantly adding new features to our platform, so be sure to stay tuned to our announcements on our social media accounts and be among the first to benefit from our new systems!
DFSocial works as a bridge between holders (sponsors/stakers) and gamers (sponsored players). None of them have to pay to earn. A sponsor may cover player's entry fee by locking tokens to capitalize on the gamer's gaming skills.
Rewards are split as follows: 90% goes to Gamers & Sponsors and the remaining 10% goes to DFSocial (for Gaming Rewards Bags, increase Marketing efforts and future development, among others). The holders will cover the network fees (minimal on BSC). Holders can enter a partner player's wallet address. Once he claims, automatically, he will receive 45% of the reward. The other 45% of the prize is sent automatically to the gamer.
Staking:
Staking, just as it sounds, is a way of making your money work for you. You can lock up your $DFSG tokens for a fixed/variable return.
Farming:
Farming is a cryptocurrency-specific concept. When you farm, you provide liquidity to the DFSocial ecosystem in return for rewards (like interest from a bank).
Gaming:
Gamers compete in games to 'Play2Earn' based on skill level on DFSocial Gaming & keep all the gaming prizes! Sponsors register players to earn; prizes are split 50/50 via smart contract.
Want to know more?
Please follow and like us: