PocMon is the most ambitious cryptocommunity, reaching the next frontier in the decentralised gaming experience.
PocMon Multi-blockchain Gaming Ecosystem will be designed to meet all kinds of decentralized gaming requests: from NFTs discovery, minting, and trading to p2e gaming,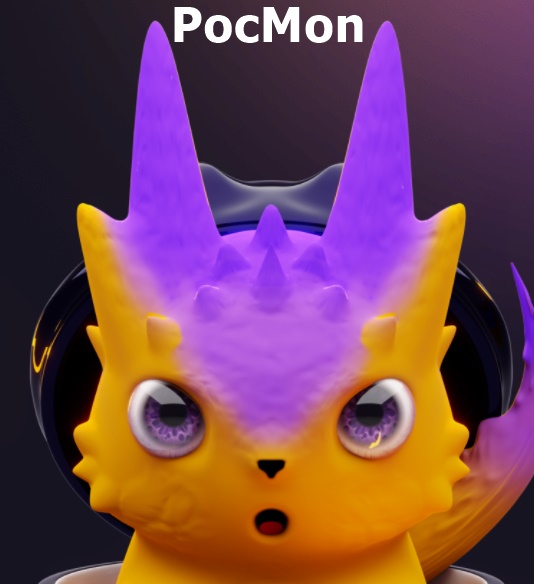 Discover a multi-blockchain NFT platform that would allow projects and individuals to seamlessly exchange and interact with all types of gaming assets, ranking this platform as a must-have choice in GameFi.
This will be achieved by providing an infrastructure that will:
1. Сreate NFT tokens of any formats and standards that will be compatible with all major marketplaces and Dapps
2. Sell, buy, trade, and raffle NFT assets
3. Tokenize non-blockchain game assets
4. Move NFT tokens between blockchains via the NFT bridge
5. Overview NFTs created on other marketplaces and easily integrate them into PocMon Ecosystem.
In the near future, the PocMon marketplace will be deployed on BSC, Eth, Matic, Avalanche, Moonriver, and Huobi ECO.
PocMon and its token $MON:
$MON is the main currency needed for all platform services. For example, to mint an NFT, create or open a lootball, one needs to pay a small fee which is charged in $MON.
The tokenomics of the project is arranged in a way that most of the tokens are locked and/or under vesting. The total supply is 300.000.000 $MON tokens. Development tokens, as well as tokens to provide liquidity for the P2E game, account for 45% of the issue and are under vesting for 13 months.
PocMon, what's next?
The evolution of PocMon will be entirely driven by the majority. For the community, by the community.
The project is created to give maximum power on the platform to the PocMon owners, while our current plans are reflected are reflected in the roadmap that you can find on the official website of the platform.