Decentralized Forex, without broker, the analysis of the moment. Discover the technical analysis of the moment for the EURO/USD.
Decentralized Forex with EURO/USD, what we can see is that the EURO has broken its support at $1.1520 and has reached the area of an old range between 1.1204 and 1.1520, which this time becomes the new resistance to overcome.
Looking at the daily chart below, we can see that we are still in a bearish channel.
EURO/USD (daily):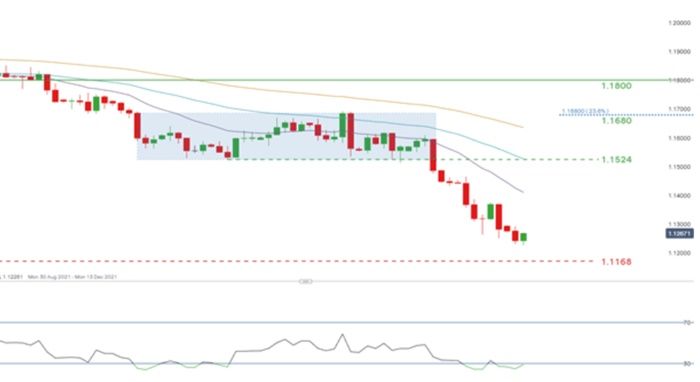 Decentralized Forex with EURO/USD, summary of the technical analysis of the moment:
After breaking below last month's low of 1.15245, EUR/USD has moved aggressively lower.
On the run down, it paused at the 61.8% Fibonacci Retracement of the move from 1.0638 to 1.2350 of 1.1292. It has since continued downward to bring into view the June 2020 low of 1.11682, which could provide support.
In order to summarize the current situation, we can say that on the chart side, the Euro is still showing bearishness, with no uptrend or rebound to give hope for a quick recovery. As a reminder, the pair is locked in a bearish channel, so sellers are keeping the upper hand as long as the price is looking to hit an old support, 1.12044.
In the short term, the EUR/USD has no longer begun a bullish recovery. Therefore, only a close above the new resistance at 1.1520 and a consolidation at this level which would become a new support would in any case momentarily put an end to the bearish trend.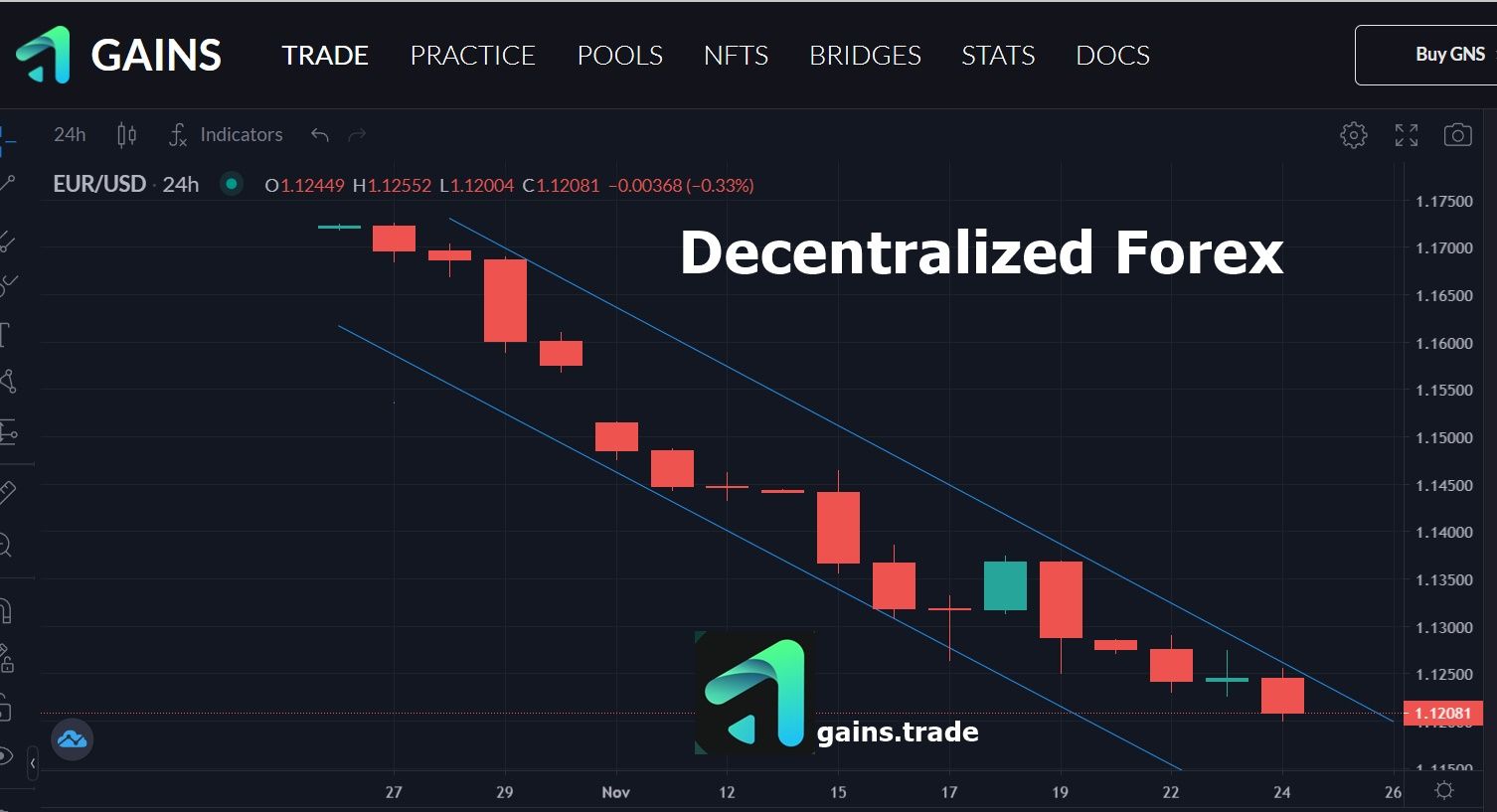 The stochastic on the daily chart remains deep in oversold territory as price approaches 1.12, while on the 4-hour chart we can clearly see a divergence, with the MACD making higher lows as price continued to decline.
That doesn't mean we've hit a bottom, but when approaching a key level of support, it may suggest the trend is weakening. If so, a rotation higher could draw attention back to 1.13 initially—recent support and resistance—and then 1.1375, where the high from late last week coincides with the bottom of the descending channel and the 55/89-period SMA band on the 4-hour chart.
In the context of the hot defi news, it is important to specify that it is now possible to trade without brocker, in a totally decentralized way, in order to trade both Forex and cryptocurrencies, to learn more, discover now: this decentralized trading platform