Decentralized Forex Trading, without broker, the analysis of the moment. Discover the technical analysis of the moment for the EUR/USD.
Decentralized Forex Trading, what influences the price, what you should not ignore before starting to trade EUR/USD?
That's what we'll see a little later in this article, but let's start with the basics.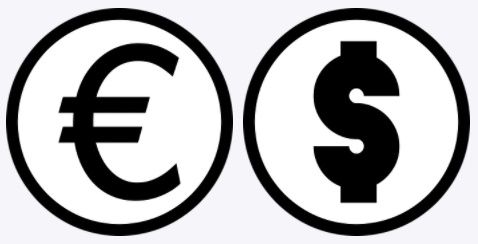 Decentralized Forex Trading, basic information:
Here are the elements that can influence the price of this asset
1. The economic health of the Eurozone and the United States. Studying or having a good knowledge of the economic and financial data of these two zones is essential, including the data of their two respective central banks.
2. The geo-political situation, the most impactful current events that could be positive or negative for the economy and finances of these two zones.
3. The relationship between the two zones is also very important. Indeed, trade agreements or conflicts between these two zones can also influence the price of this currency pair.
4. The technical analysis, purely graphical, that offers the pair EUR / USD is also very important and this is what is proposed below
Decentralized Forex Trading with EUR/USD, what is happening now?
Technical analysis EUR/USD (daily)
After the progress of the last few days, EUR/USD is tentatively approaching the trend line resistance near the psychological level of 1.0900. Prices were rejected from this region last week, so a similar outcome cannot be ruled out on another test. On a pullback, technical support can be seen around the 50-day moving average, followed by 1.0630.
Conversely, if the bulls manage to push the pair above the 1.0900 barrier successfully, we could see a move towards the February high around 1.1035. On further strength, attention shifts to the 1.1200 level.
The exchange rate is in a technical recovery phase. It is above its 50-day moving average. Support is at 1.06 USD, then at 1.04 USD; resistance is at 1.12 USD, then at 1.13 USD
What the daily chart above tells us:
EUR/USD = 1.08148 as I write this article.
We are currently on an important support, a pivot point, if we stay above the 1.084 area, (red line), then we can hope to reach 1.10 and 1.11 quite quickly, otherwise, it will be a return to the previous support very quickly.
What to remember:
Pivot price: 1.084 area
The next step is to go above 1.085, with volume to go for 1.10 and 1.11 afterwards.
If the rise is not confirmed and the pivot point pushes the price down, then the areas to watch are: 1.076, 1.072 and 1.057.
Important information:
Trade Forex without a broker, without registration, in a 100% decentralized way, directly from your Metamask account
In the context of the hot defi news, it is important to specify that it is now possible to trade without broker, in a totally decentralized way, in order to trade both Forex and cryptocurrencies, to learn more, discover now: this