Decentralized Forex Trading, without broker, the analysis of the moment. Discover the technical analysis of the moment for the EUR/USD.
Decentralized Forex Trading, what influences the price, what you should not ignore before starting to trade EUR/USD?
That's what we'll see a little later in this article, but let's start with the basics.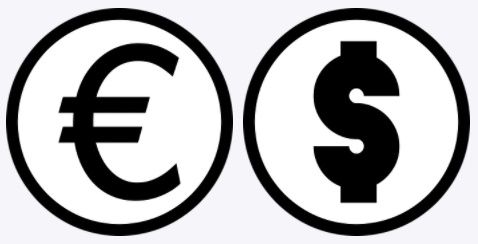 Decentralized Forex Trading, basic information:
Here are the elements that can influence the price of this asset
1. The economic health of the Eurozone and the United States. Studying or having a good knowledge of the economic and financial data of these two zones is essential, including the data of their two respective central banks.
2. The geo-political situation, the most impactful current events that could be positive or negative for the economy and finances of these two zones.
3. The relationship between the two zones is also very important. Indeed, trade agreements or conflicts between these two zones can also influence the price of this currency pair.
4. The technical analysis, purely graphical, that offers the pair EUR / USD is also very important and this is what is proposed below
Decentralized Forex Trading with EUR/USD, what is happening now?
Technical analysis EUR/USD (daily)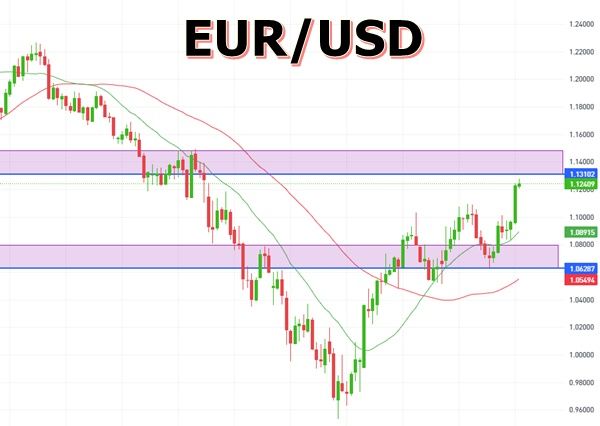 The price managed to get clearly above $1.10, which is positive.
Ideally, for the uptrend to continue, the $1.11 zone would have to become a solid support, as otherwise a stronger downward correction is to be feared.
On the upside: the $1.13 to $1.147 zone represents strong resistance, and is the area to be reached if possible with volume if we want to break through the 1.15 level. The aim is for this zone to become a solid support.
On the downside: the zone to watch is between $1.08 and $1.062. If this important support gives way, a stronger correction is likely.
In a nutshell:
It's important to hold above 1.1200 to continue the suggested bullish wave, noting that we suggest further upside and reach additional positive targets reaching 1.1418 after exceeding the aforementioned objective.
Important information:
Trade Forex without a broker, without registration, in a 100% decentralized way, directly from your Metamask account
In the context of the hot defi news, it is important to specify that it is now possible to trade without broker, in a totally decentralized way, in order to trade both Forex and cryptocurrencies, to learn more, discover now: this