Coinerr (ERR), what is it? Make your payments easierr, make your world betterr, make your shopping saferr.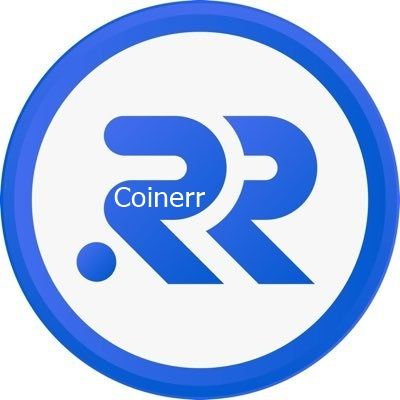 Coinerr is a vibrant global community powered by users from all over the world, sharing a passion for learning and investing in technology.
Consumers reported losing more than $3.3 billion related to fraud complaints, an increase of $1.5 billion from 2019. A world with such a high rate of online fraud requires a project like Coinerr to eliminate the risks by using unbreakable contracts with a coin backed with value.
Coinerr, what is it?
The combined success of e-banking solutions, ecosystem and the original cryptographic idea of decentralization, creating real value for coins and equal treatment for everyone in the world, prompted the founding team to respond to the voices of the crypto community to launch Coinerr and its products.
Coinerr addresses three main ideas combined in one token, online banking, trustless contracts, helping people in need around the world, which will make your payments easier, your world better and your purchases safer.
What problem is Coinerr solving?
Online fraud, trustless contracts eliminate middle-man in centralized platforms.
PoV, you get what you pay for; coin-stores its value by investors where price never drops under ico price.
How decentralize the token is?
The team holds only 10% of the token, and the rest is going entirely for the project.
ERR Value: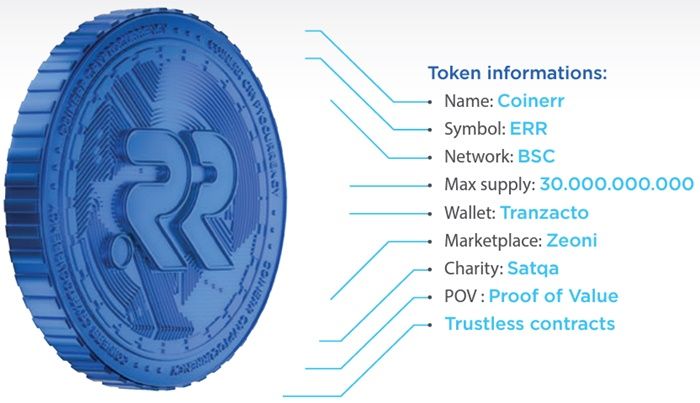 You can use ERR to pay for any fees on our platforms, along with other benefits including but not limited to:
Pay for your online services using E-Banking Tranzacto.
Use Tranzacto Virtual/Plastic cards to pay online or withdraw cash on any ATM in the world.
Trade a strong coin in the crypto market.
Trading goods in our Zeoni marketplace and partners online shops without risking you getting scammed.
Real life eco projects that help those in need to get life basics. • Most liquidity and team wallets are locked, no rugballs.
Backed with big investors they store its value.