XETA token ecosystem, what exactly are we talking about? Xeta is a Serverless Layer-1 Blockchain Ecosystem for Metaverse, Gaming, and NFT Applications.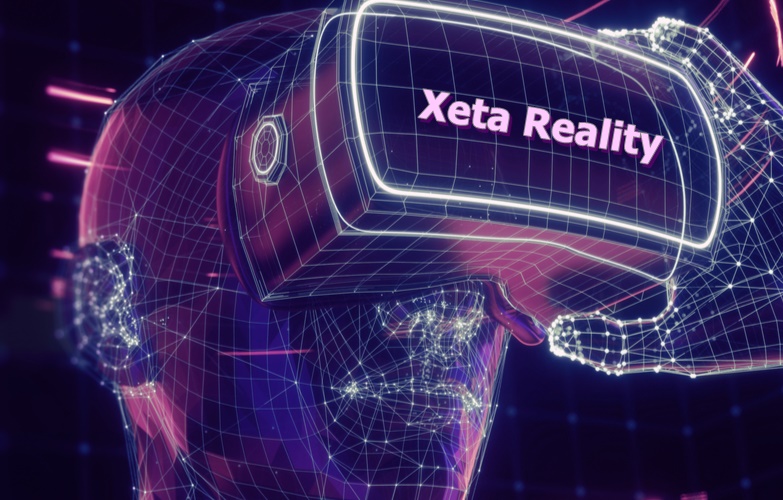 XETA token ecosystem, the ecosystem that is shaping the future of the Metaverse using blockchain, 3D graphics and artificial intelligence.
Xeta's mission is to onboard 100 million users to the Metaverse by developing intuitive applications & interfaces for mainstream adoption.
Metaverse, still unknown to the general public:
Only a handful of people know about the Metaverse and few, very few, realize the real potential of this massive opportunity that will disrupt the way people live, play, work and interact with each other.
When Mark Zuckerberg announced a few weeks ago that Facebook is now a "Metaverse company," it clicked for me. The Metaverse is the future and it's here to stay.
The "Metaverse" had already existed as a concept for a few years, but the underlying infrastructure was not ready. Looking at today's technology, I would venture to say that it is ripe to support the Metaverse.
The blockchain ecosystem has matured a lot in the past few years (with DeFi, NFTs, Web 3.0), and vision AI and 3D performance are improving day by day.
This trend is only accelerating and provides an ideal imperative for the Metaverse and its disruptive applications. This is the first post by Xeta Reality.
Bottom line:
Metaverse is here to stay and its impact is going to be massive among other things in the gaming industry.
XETA Token Ecosystem, an environment with a huge future, here's why?
The Internet had a turning point in 1994, when Netscape delivered a user-friendly Web-browser to the masses. This moment was coined as the "user interface moment" and made the Internet easily accessible to the mainstream.
At Xeta Reality, we believe the most important step after building infrastructure at the protocol-layer is advancing the interface layer for broad adoption.
Xeta Reality was founded to do just that: to innovate, develop and promote interfaces for Metaverse technologies using blockchain, 3D graphics and artificial intelligence (object detection, object segmentation, landmark detection).
The specificities of this ecosystem and its research fields:
Scanning and virtualization of objects
Simplify asset virtualization by creating 3D scanning tools/applications to allow anyone to scan anything anywhere. Extensive research and development of artificial intelligence models for object detection and segmentation.
Interoperability between Blockchains & Realities
Enabling the exchange of fungible and non-fungible assets between common blockchains and parallel realities (physical reality, virtual worlds, omniverses).
Asset Registry, Tokenization and IP Protection
Building a L1 blockchain to simplify asset registry and tokenization of things. Integrating identity, deduplication and IP-protection middleware, specifically for NFTs and virtual items (image, video, audio).
Virtual Economies (DEXs, NFT marketplaces)
Creation of exchanges & marketplaces for tokens, NFTs, avatars, skins, virtual properties and virtual ad space. Provisioning "one-click-setup" DEXs and marketplaces using no-code interfaces.
dApp Ecosystem (Identity, Staking, 3rd Party)
Providing core functionality dApps (for identity, staking, etc) using Xeta Blockchain and setting up a grant-based incentive program for 3rd party developers.
XETA Token Ecosystem
XETA tokens power the underlying Xeta Reality ecosystem. XETA tokens are used for fees and rewards on the Xeta Blockchain. Tokens are used for staking and governance by network nodes.
XETA tokens will allow creators to register non-fungible tokens, property, assets, or to mint fungible tokens. Lastly, XETA tokens allow the maintenance and provisioning of whitelabel/branded marketplaces (for NFTs) or exchanges (for fungible tokens).
Find Xeta Reality on: