Kick, what is it? Kick is a Cardano-based fundraising platform and a project accelerator,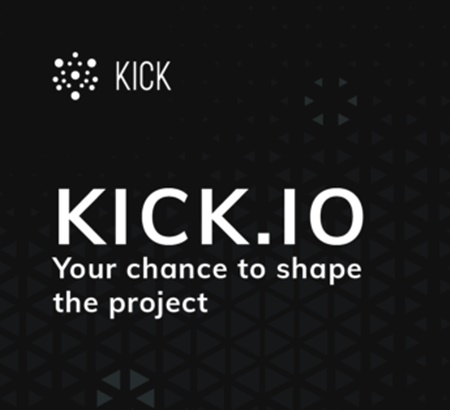 Kick, designed to leverage DeFi innovations to provide transparent, efficient, and fully decentralized crowdfunding services. The platform offer full support of Cardano native tokens and a suite of advanced DeFi tools that upcoming projects need to thrive and prosper.
Kick, discover its entire ecosystem?
Led by a team of DeFi and traditional finance professionals, KICK.IO is set to implement market-leading capabilities tailored for Cardano-based projects and the ecosystem's users.
As a proof of concept, we have already developed a centralized solution. Our next-generation decentralized launchpad will be built according to the best DeFi industry practices, ensuring real-time settlement, top-notch security, interoperability, true decentralization, zero counterparty risk, while also being fully scalable to meet the needs of institutional investors.
For our users, we also provide staking functionality and up to 5% additional return on endorsed projects.
Users are invited to browse through our verified project listings, meet project founders, and endorse the most credible ones.
The credibility of projects is vetted by well-informed investors, as well as the platform's due diligence team before the propositions are released to our users. KICK.IO seeks to ensure cost-effective and timely fundraising for projects, lending legitimacy and credibility to their future success. In looking out for the interests of our investors, KICK.IO ensures that only the most credible and promising projects make it through — those with the greatest potential to make a significant contribution to the Cardano ecosystem which is also a 3rd generation crypto.
Fees:
Project is receiving 92.5% of funds, the remaining 7.5% are allocated for:
5% Endorsement rewards
2.5% Platform Commission fee
Kick token:
KICK token holders are enabled to endorse any of the new projects that arelive on the IDO launchpad.
Meaning that it is a similar solution to staking. KICK Token holders, after endorsing a project are eligible to receive an equivalent stake of the endorsement reward.
How does it work?
The size of the stake is determined by the amount of token allocated.
Rewards are paid out after each investment transaction that the project receives.