Decentralized application, how to create one easily? Find out which blockchain to use and how to actually do it.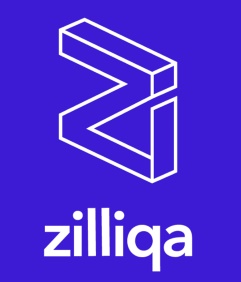 Decentralized application, what fast, cost-effective platform will enable you to catalyze and transform the digital infrastructure across global communities and industries?
Such a platform exists, in fact, it is scalable and secure especially for developers and companies that want to create decentralized applications.
We invite you to discover the Zilliqa ecosystem.
Decentralized application, why might Zilliqa be a solution for you?
Zilliqa leverages a siliconized, fast and cost-effective blockchain platform to catalyze and transform digital infrastructures across global communities and industries.
6 features and facts to remember:
Research that comes to life
Zilliqa was born at the National University of Singapore and is the brainchild of a team of academics, entrepreneurs and engineers. Our technology is backed by peer-reviewed academic research.
Mainnet Live Since Early 2019
With the launch of our mainnet in January 2019, we became the first public blockchain platform in the world to successfully utilise sharding as a scaling solution. Visit our Research and Development Roadmap 2021 to see what's coming next.
Sharding in Practice
Our unique application of sharding allows the blockchain to scale in a linear fashion. This ensures that the Zilliqa platform can scale to meet the needs of a growing ecosystem of miners and applications.
Safe-by-Design Smart Contract Language
Zilliqa is powered by the first peer- reviewed and safe-by-design smart contract language called Scilla. Using functional programming design principles (as in OCaml) allows it to be more friendly towards static checks and formal verification.
Eco-Friendly Dual Mining
Thanks to Zilliqa's consensus mechanism, the ecological footprint of mining has considerably been reduced. Only 1 minute out of every 2-3 hours is needed to mine ZIL, allowing one to dual-mine other chains at the same time.
Blossoming Ecosystem
Over 60 project teams from over 20 countries have contributed to Zilliqa's ecosystem. This includes individuals and teams developing wallets, explorers, developer toolkits, smart contract testing frameworks, dapps, and more.
What is Zilliqa? What are its origins?
Zilliqa is a high-throughput public blockchain platform designed to scale to thousands of transactions per second. It is built to deliver performance, scalability, and security.
Zilliqa aims to drive the blockchain industry forward by developing the highest quality technology infrastructure which can create measurable and real-world impact. To that end, we have sought to establish partnerships across industry verticals that have emerged as clear beneficiaries to innovative, decentralised technologies, with participation across digital advertising, financial services, payments, gaming, as well as digital entertainment. With our platform, we hope users and businesses can leverage the full potential of decentralised technology.
The company (and platform) has its roots in academic research. The co- founders had identified scalability as one of the key issues that would potentially hinder widespread adoption of the technology. As such, our team realised that blockchain scalability was a problem that needed to be addressed today rather than tomorrow.
One last important point to remember when building a profitable decentralized application:
Custody-free staking with Zilliqa
A competitive and lucrative staking offering ready to bring more value and utility into Zilliqa's circular economy. And the introduction of the governance ZIL token (gZIL), which allows long-term token holders to play a role in the Zilliqa ecosystem.
Heart of the decentralised universe, pulse of the creator economy. DeFining the future with borderless solutions & NFT marketplaces.
Dapps built on Zilliqa
Several dapps are currently live on our mainnet and many more are in development.

What is Governance $ZIL ($gZIL)? How do I earn it and what can I use it for?
$ZIL are ZRC-2 compliant fungible tokens that can be earned alongside $ZIL staking rewards. $ZIL will only be issued when a user withdraws his/her $ZIL stakings rewards from his/her designated SSN operator. For every 1,000 $ZIL earned as staking reward, 1 ZIL will be issued (i.e. 0.001 $gZIL will be issued for every 1 $ZIL staking reward).
The rationale behind issuing $ZIL is to capture long-term token holders and give them access to governance tokens that they can later use to make ecosystem-wide decisions (e.g. in a DAO like structure where $ZIL holders can vote and make decisions on community projects).
Aside from holding $ZIL for governance purposes, users can also swap $ZIL for other ZRC-2 tokens on our DEX, ZilSwap, or contribute to its liquidity pool(s) in return for rewards.
$ZIL will only be issued for 1 year starting from the launch of non-custodial ZIL staking (14 October 2020), with the objective of creating scarcity and to incentivise users to get involved in the staking programme early. Furthermore, we limit the maximum number of $ZIL ever to be issued at 722,700.