What exactly is IBetYou betting? It is a fully decentralized betting protocol, find out how to enjoy it.
What exactly is IBetYou betting? The short answer is: iBetYou is a decentralized betting protocol that allows users to bet and earn incentives by participating.
This means that IBetYou is a smarter way to place and track your bets. Keep 'em all in one place, make sure no one bails out, and win money in your favorite cryptocurrency.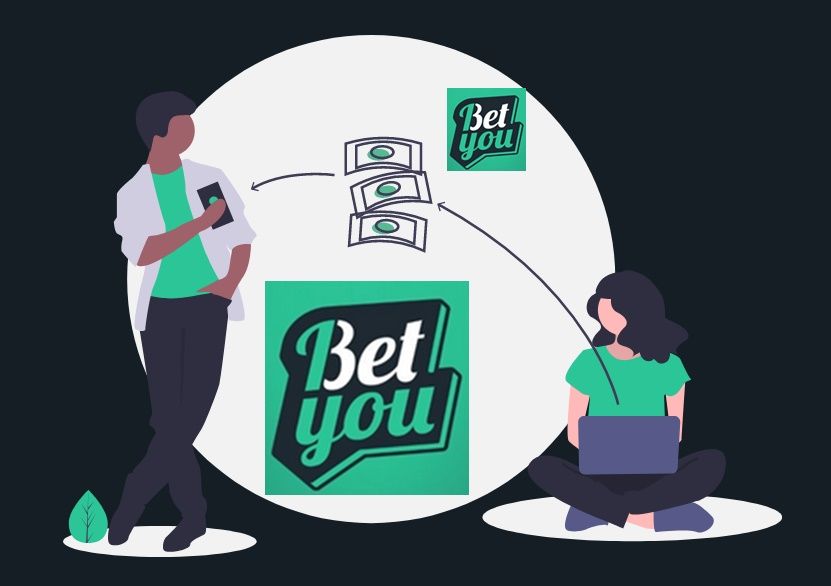 What exactly is IBetYou betting and how it works?
When a bet is placed, the challenger and his opponent send the stake amount to a smart contract that holds the crypto in deposit. The stake is then tokenized and held in interest-generating protocols on the AAVE platform. The crypto generated by the interest is shared proportionally between the judges and the IBetYou community at the end of the bet.
Let's discover more about this platform through this FAQ:
Why do you allow only cryptocurrency?
There are few more satisfying things in life than proving you're right. IBetYou couples this with winning money in a cryptocurrency of your choice. We want that for you.
Also, betting with cryptocurrency means you never have to give us your credit card details or transfer money. This helps you keep your details (and your bank account) safe and sound.
Who is this app for?
IBetYou is for competitive risk-takers, know-it-alls, and those who want to add some fun to their life or find the right incentive to achieve their goals.
You don't have to be a professional gambler or cryptocurrency trader to play with us
What if I or my opponent want to cancel a bet?
We believe holding your end of the bargain is important. IBetYou was created precisely to stop dishonest betting and promote fair play.
That's why we don't allow canceling bets once they're confirmed by everyone involved.
If you don't want to take part in a bet, don't confirm it in the first place.
What can I bet on?
The sky is your limit.
Well, metaphorically speaking, because you can bet on the weather too. But you can also bet on who'll win the elections, what song the DJ will play next, or whether you know how to spell connoisseur.
Whatever comes to your mind can be translated into a bet and nothing's off limits.
What is a smart contract?
In the simplest terms, a smart contract is a contract that allows you and your friends to make traceable and irreversible transactions.
When a smart contract is in place, you don't need an outside enforcement mechanism or any other third-party authority. This allows you to receive and send cryptocurrency without doing any paperwork.
When you and your friends confirm a bet, we instantly put a smart contract in place. That means no one can wriggle their way out of paying when the bet expires.
After you've used it once, you kinda become an expert.
News of the decentralized finance not to be missed, this project is part of it why? Simply because it respects totally decentralized term, unlike others.
Indeed, you don't need to create a new account to access IBetYou. Just log in with your existing crypto wallet account and you're in.
Plus, no, this is not another freemium app that will offer you upgrades later. Our app is free, will stay free and will never try to sell you stupid upgrades.
In summary:
IBetYou is an all-in-one betting platform that allows you to choose who to bet with, what to bet on and when your bet expires.
It also stores all your past and active bets so you can see how much money you have won and how many times you have won.
No limits. No uncertainty. No forgetting…
Information about the platform's token:
Ticker:

IBY

Token type:

ERC20

Total Tokens:

150,000,000