StorX, decentralized cloud storage and the SRX token. Distributed Cloud Storage Powered by XinFin Blockchain Network.
StorX allows:
Truly Decentralized Cloud Storage
StorX helps you securely encrypt, fragment and then distribute important data across multiple hosting nodes spread worldwide. StorX provides a democratic marketplace for hosting data, replacing the centralized intermediaries with a decentralized blockchain network. Exercise complete control and grant access over your data sets without any centralized intermediary.
The global cloud storage market is projected to grow from USD 50.1 billion in 2020 to USD 137.3 billion by 2025, at a Compound Annual Growth Rate (CAGR) of 22.3% ++.
The major factor driving growth for this market would be the need for achieving scalability and flexibility while significantly reducing data storage infrastructure costs.
Due to the significant rise in data volumes across enterprises, the rising need for providing the remote workforce with ubiquitous access to data and files, and cost-saving and low Total Cost of Ownership (TCO) benefits of cloud storage solutions.
StorX solves the problems caused by centralized cloud storage:
Global cloud storage is currently provided by companies like Dropbox, Apple, and Google have revolutionized business operations with their cloud storage service. Not only has third-party cloud storage met the ever-increasing demand for more storage, but they have also saved businesses thousands of dollars in IT investments. of dollars in IT investments. Unfortunately, despite their obvious utility, they suffer from many problems.
The three main issues to be solved are:
Data Privacy
Cyber Attacks
Data Manipulation
How StorX Works?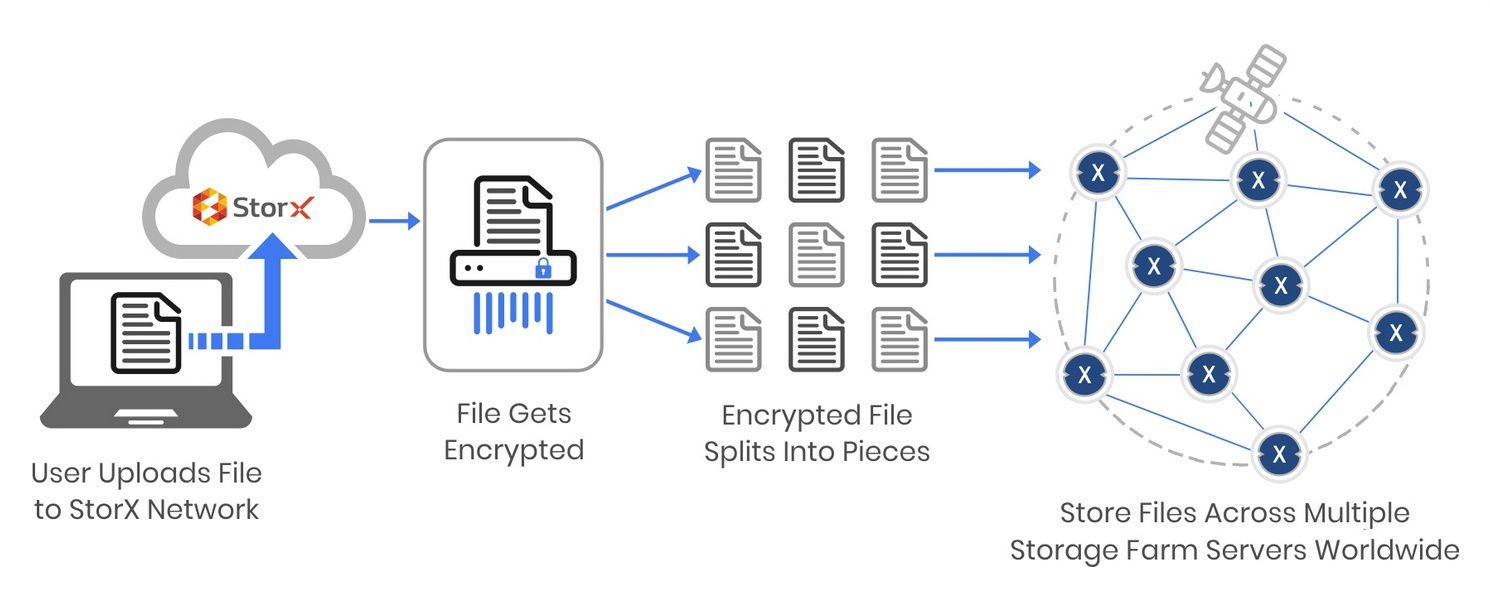 SRX token, discover all its advantages, it's here.
Our mission at StorX:
To develop the world's most reliable decentralized cloud storage services.
StorX is committed to becoming an industry-leading, Decentralized cloud storage platform.
This technology combines the convenience and ease of use of enterprise-grade storage solutions like Google Drive with reliable open source technology.
The goal is to democratize the highly monopolized market of cloud service providers.
This platform provides an alternative for users to look at renting storage from individual farmers, instead of a centralized service provider.