Pig Token (PIG), should we take this token seriously? If you look at the numbers, the facts, the answer may not be what you thought at first.
Pig Token is a token based on the Binance Smart Chain. What is immediately surprising is the number of impressive features that are attributed to it.
It is also the first token created with a Black Hole design.
Everything has been very well thought out, such as the fact that its quantity reduces exponentially, so the total supply of tokens in circulation is smaller and smaller.
With this token, we are at the heart of decentralized finance. Indeed, no one can take control of it, only the community as a whole.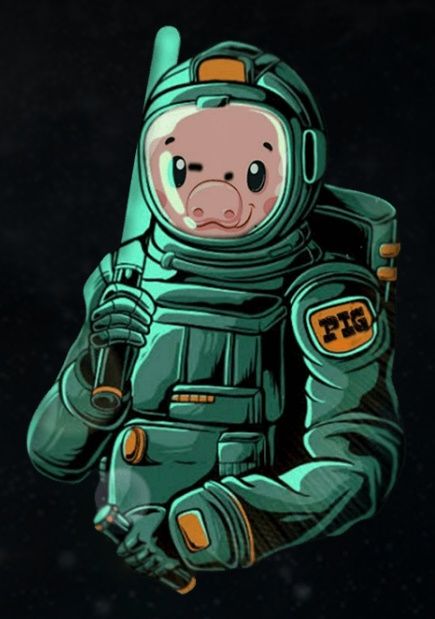 Pig Token, 6 facts to remember:
Unruggable

Liquidity is locked in PancakeSwap and ownership of the contract has been transferred to the burn address.

Fair Launch

100% of the PIG supply was seeded as liquidity. That means no presale and no allocation to team members.

Safe Auto-farming

2% of all transactions are distributed to holders. Watch your wallet climb the minute you begin holding.

100% Decentralized

PIG token is community led and managed by volunteers, since ownership has been burned and launch was completely seeded as liquidity.

Continuously Rising Price Floor

3% of every transaction is locked as liquidity in the PancakeSwap PIG/BNB pool, creating an ever rising price floor.

Whale Shock Safety

No wallet holds more than 1% of token supply and no transaction can involve more than 5 trillion tokens.
Pig Token – NFT Farm:
Pig Token has an innovative NFT Farm where you can stake PIG tokens or partner tokens to earn beautiful NFTs! When you stake your tokens, you earn points which can be used to select the NFTs you'd like. There will be many more NFTs uploaded over time, including tons from our partners!
So it's a good idea to start staking your tokens right away and start earning points. As we form new partnerships, you will also have the ability to earn NFTs from different Binance Smart Chain coins you might hold. Our Piggy Bank is stuffed with benefits for you to enjoy!
Pig Token (PIG), how to buy it?
PIG is only available on Binance Smart Chain. To use Binance Smart Chain, you must configure your wallet to use the Binance Smart Chain network. Then you would need to own BNB tokens for gas fees. Finally you would need to swap for PIG Token on an exchange like PancakeSwap.
Please follow and like us: