Nodle, what is it? Find out about the features and benefits of this ecosystem as well as direct access to its website.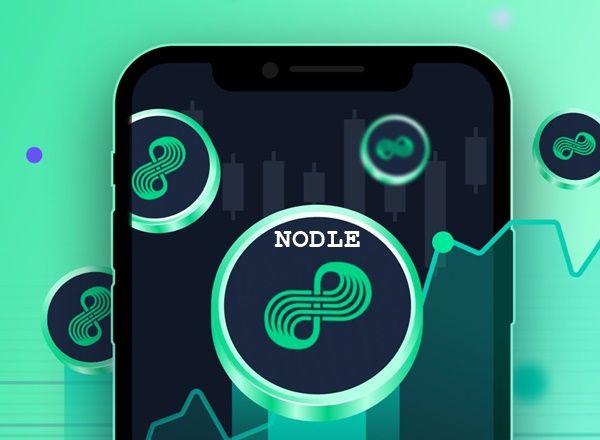 Nodle, get rewarded for powering the decentralized network of the future with your smartphone. Bringing Web3 to the Physical World.
This is your future decentralized connectivity network and payment infrastructure for the Internet of things.
Nodle, the quick summary of its features:
The Nodle Network is designed to offer a global, easy to use, decentralized communications network for IoT devices.
Through an economy of connectivity and decentralized infrastructure, the Nodle Network provides a low cost, global, scalable connectivity solution enabling many services to be built on top of the Network.
The networking stack is a software solution to monetize hardware and IoT devices. With Nodle, Network Contributors share their communications resources to enable connectivity for the network.
These Contributors become part of a shared, interoperable "Citizen Network," and are incentivized to scale the network through a Proof of Connectivity™ algorithm. This Proof of Connectivity algorithm is based on the number of base stations, network bandwidth, and geographic coverage.
The network is deployed via the addition of software running on wireless devices such as smartphones, routers, fixed base stations, drones, vehicles, and other connected devices.
Vision
The vision for the Nodle Network is to build a decentralized data network providing connectivity and processing of micro-payments for the Internet of Things ("IoT").
This network begins by providing delay-tolerant IoT connectivity and other services on top of the underlying infrastructure, and the networking stack. Secure IoT is of the utmost importance moving forward.
Nodle is actively engaged with chipset manufacturers to build secure elements within IoT devices, enabling cryptographic signing of payment transactions and secure transmission of data on the network.
This ecosystem allows us to envision a world where machines perform transactions autonomously, sharing connectivity, data and services.
NODL token:
Nodle Cash (NODL) is the native token of the Nodle Network. It is a utility and governance token distributed to the Nodle Network participants by the Nodle Chain.
A utility token:
NODL represents a quantification of the utility provided by edge nodes to network users. In the first phase of the network, the main utility shared through the network is connectivity for smart devices. As such, NODL can be seen as first as a quantification of the value of the bandwidth, and the value of renting the computing, storage, and bluetooth capability of the smartphone.
Please follow and like us: