Powa token, what is its purpose? Discover the characteristics and the utility of this new token.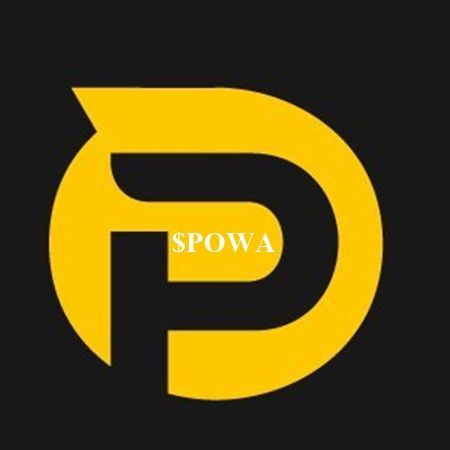 Powa token, the standard utility token, developed to interact with the functionalities of the Powabit Ecosystem.
If you follow crypto news, then, this token should interest you, here are some of its features.
Here is an ecosystem designed to offer differential applications and services for developers and entrepreneurs, as well as for the general public.
Powabit is born from the creative impulse of developers and investors with vast experience in the crypto field. Which through deep analysis, identified needs and improvements in terms of current services and decided to take action. The main axis is to contribute to the growth and innovation of the blockchain.
We can say that the Powabit ecosystem is mainly defined as a group of four sub-ecosystems (called modules) focused on different work areas, but with interoperable functionalities to ensure solid growth for all entities participating in the ecosystem.
The modules are: PowaDAP, PowaNFT, PowaList and PowaEX. The general utility token of the ecosystem on the BSC is Powabit ($POWA). Our Token Partners ($BBTC and $EATH) are also integrated, which participate in several of the utilities of the ecosystem.
Powa token, the token of the Powabit ecosystem
Here is a standard utility token, developed to interact with the functionalities of the Powabit ecosystem modules: PowaDAP, PowaList, PowaNFT and PowaEX.
The ultimate goal of the token is to provide versatility, burning mechanisms and low costs to operations on different platforms.
The token features burn functionality with supply reduction. Integrating the token to the different modules presents many opportunities for constant and automatic burning.
PowaDap
An application platform designed to enhance the usefulness of projects and ventures within the Blockchain. We define our service as D-SaaS (Decentralized Software as a Service).
Where developers and entrepreneurs can offer their audience different utilities with their tokens.
PowaList
Intelligent market listing and analysis platform, with statistics and recommendations based on real-time data for the end user, which will allow them to find new opportunities efficiently, as well as multiple customization and promotion tools for developers and entrepreneurs.
End users will have centralized information to be trained on everything they need to know before making investments in digital assets, as well as being able to continuously monitor them.
In addition, through this system we will offer personalized and integral solutions for entrepreneurs and developers.
PowaNFT
Assets thought of utility and leisure. In addition to classic collectible offerings, we also offer utility-based non-fungible token projects such as gaming, licensing, identification and authentication tools.
Within this module we also have one of our most ambitious projects: Powa Worms, an NFT game which has a strategically analyzed economy designed for constant growth and deflationary action.
PowaEX
Exchange platform available to all users and especially new projects, since we believe that there are very good ideas and initiatives that really deserve to have an adequate boost, always taking meticulous care of the authenticity of said projects.
The platform has unique utilities such as: Multi-staking, Opportunity swap and more!
Please follow and like us: