Last Survivor, the Metaverse project to discover. Here is the best free Battle Royale Metaverse, explanations and direct access to the site.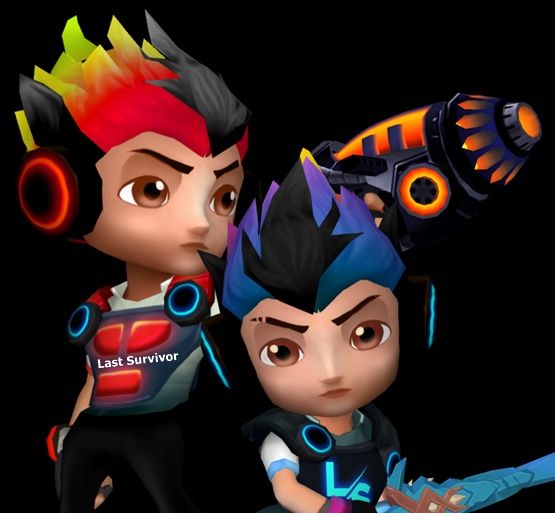 Last Survivor is a Metaverse project based on the Binance Smart Chain. It takes the best of MOBAs (Multiplayer Online Battle Arena) and Battle Royales in the battle of survival fighters in a futuristic fantasy world. Your goal is to be the last one on the battlefield to win the game – only one player wins the game. This is the newest free Battle Royale game, fast and easy to play.
Users will be able to choose from many different fighters, items, weapons and map systems. Ranking systems and tournaments will be introduced every month and quarter.
This time, in the metaverse news, we invite you to discover a very complete ecosystem that will please the players.
Last Survivor, vision & mission:
The project team believes that blockchain should be invisible in our games. They use simple game mechanics that all players can enjoy, whether they consider themselves blockchain professionals or not.
Wigo studio was founded in 2016 with the mission to create fun games and bring new gaming experiences. It started with just a few members, but we now have over 50 core members.
The NFT gaming industry is growing rapidly and getting a lot of support from the gaming community around the world and we are happy to contribute to the overall development of the industry and perfect Battle Royale in the best way to give to the community. Last Survivor will be a game that will bring many refreshing moments to players, look forward to it.
Last Survivor's mission is to create a gaming platform that can connect not only crypto users but also millions of players.
The goal is to create a sustainable ecosystem that can help many people with gaming features to win while having fun playing.
The ecosystem offers:
Attractive and entertaining gameplay to always keep players engaged and playing for a very long time. It will integrate features such as Guild, Clan to help players connect and have a good time playing.
Sustainable economy to combine both free features and play to win features to have a long term sustainable development.
Monthly and quarterly feature updates.
Regular events and tournaments.
Fighter
Last Survivor will have many different types of Fighters. Each Fighter will have a special skill and have health, damage and speed stats unique to that Fighter's class. Players will have to improve their gaming skills and be the last Fighter to survive in the game arena.
There are two kinds of Fighter:
Free Fighter: All players who enter the game for the first time can own one of the 3 Fighters without paying a fee. You can still play and interact with all other players. And more importantly, you can still receive tokens when you reach a certain rank.Elite Fighter can be obtained from buying Fighter chest (rarity ranging from normal to mythical).
Each Fighter will possess a unique skill and unique weapons, creating different gameplay. You will need to know the elements of each character when playing to control and make the most of their abilities.
Last Survivor, play to earn:
Players have many ways to earn money:
Use a free fighter to fight others and earn tokens (this takes time).
Buy an Elite Fighter from the fighter's chest (you have to use both tokens to open the chest). The Elite Fighter will help you earn more tokens in the game than the Free Fighter.
Hunter Rental: Players can rent their fighters to other players at a predetermined price.
Map Rental: In the next phase of the game, players will be able to create maps using the tools provided and if the DAO approves the maps, the map creators will be able to rent them on the market and will receive team-shared rewards.
Players can design NFT fighters and sell them on the market.
KOLs and streamers can do live video streaming to earn tokens based on a number of factors (how many players use their referral link to play, how many players buy fighter chests under their referral…).
Users can buy/sell NFT items such as weapons, skin… to upgrade their NFT fighters and make them look more beautiful.
It's also possible to buy LAND NFT to create their maps as arenas… and the DAO community will vote on this map. If successful, you will be able to rent this map to earn profits on each battle royale when users join your map.