Vulture Peak, what is the purpose of this ecosystem? Find out all the features of this project, its benefits and solutions offered as well as direct access to the official website.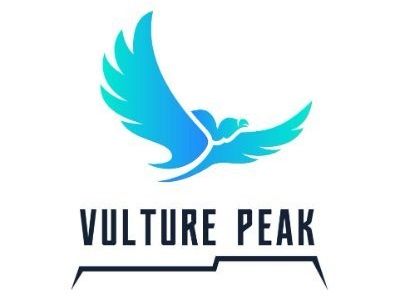 Vulture Peak is a pioneering Launchpad and investment fund focused on blockchain gaming, NFT, metaverse, DeFi and other recent developments in the blockchain space.
While the blockchain industry has been expanding and growing in recent years, not much has been done to have equal growth amongst the overall sphere of our society and it has mostly benefited a certain segment of the society who has the resources and liberty of investing early in projects.
Vulture Peak focuses on leveling down these grounds and empowering everyone with investing power. Better days are on their way and it's time to bid farewell to the days of staking and locking your tokens for getting whitelisted in IDOs.
The only platform with the easiest process to get whitelisted for IDOs.
You spend days, sometimes months, searching for the right crypto projects and you explore the Launchpads to participate in the early rounds. But the complex process of IDO allocation on these Launchpads is time-consuming and not easy to get in with its various prerequisites. Even worse is its uncertainty! After all the hard work of staking and locking your tokens, you worry whether you would get whitelisted or not.
Vulture Peak, challenges:
These are some of the challenges that users face when they try to participate in IDOs:
Staking/locking of tokens
Tier systems
No guaranteed allocations
Difficult for ordinary investors to participate
No early access to projects
A pioneering Launchpad and an Investment Fund: Empowering everyone with investing power
Solutions:
Vulture Peak brings in disruptive measures to the current system by simplifying the overall process and finally bringing change that would create equal opportunity for all to participate in early stages of the project. It will be easy and simple for investors like you and me.
Vulture Peak's solutions:
Open to all, No tier system
No staking or locking of tokens
First Come First Served basis
Hassle-free, simple and straightforward process
Provides the opportunity to participate in early rounds
DAO governance for future improvements
User-friendly interface
Vulture Peak, FAQ:
What is Vulture Peak?
It's a community launchpad and investment fund focused on blockchain games, metavers, DeFi, NFTs and other new developments in this area.
Is Vulture Peak multichain?
Currently, it is only on BSC. Other chains will be added gradually to make Vulture Peak a multichain launchpad.
What is the name of the platform's native token?
$VPK is a deflationary utility token and it will primarily be used as a registration fee during whitelisting. The following are the list of token utility:
Registration fee for whitelisting
Staking and farming
Holders of $VPK tokens will participate in investing in potential projects
DAO governance
Users will be incentivized based on the number of tokens held
Playing games on the platform
Get access to Metaverse