Landboard, own, trade & use virtual land NFTs of Romania! Discover all the features of this project in connection with the metaverse.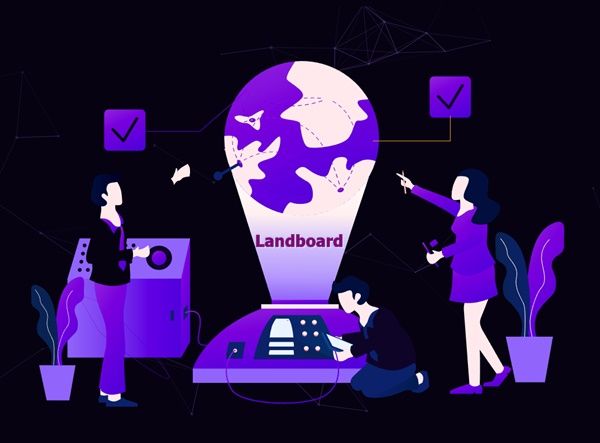 Landboard is the first Metaverse decentralized application in the Elrond ecosystem, aiming to be a powerful tool for digital creators, investors and metaverse & blockchain enthusiasts.
It allows people to buy, trade and use the virtual land of Romania.
Here is a project that marks the news of the metaverse in Romania, but not only!
Landboard's mission is to provide users with a unique experience when purchasing virtual land. An unique experience through unique functionalities such as: earning passive income by offering the land for rental, using the land to promote what you believe in and many other things.
Buy and mint
Users can easily buy tiles, but the price can increase rapidly depending on the location. With this feature, you have the chance to own any 1km² zone of Romania. Everything will take into account the demand and supply for each land, so you can create a competitive environment, but also pleasant for all people. Each tile is an NFT on the Elrond blockchain and will all be mintable for the same price.
Landboard, for what purpose?
The digital era has seen advertising grow into a roughly $150 billion industry.
Within the Landboard ecosystem, people will be able to use their land for advertising reasons.
Owning multiple tiles will give you the ability to create a bigger image, getting more visibility. You can use this to promote your product, NFT, business or anything of your choice.
To make it even more effective, we will also give you the possibility to add a link to your website to make it easier for people to reach your business.
Rental
Within the Landboard ecosystem you can simply and quickly get passive income: rent your land to other users interested in it.
You receive offers from other people to use your land, and the choice is yours whether you accept the proposal or not.
This feature that the Landboard team has added to the ecosystem is perfect for landowners that don't want to sell it, but still want to make extra money.
Once rented through smart contracts, the tenant will have the opportunity to edit the tile as he wishes, giving him the possibility to use the land for advertising.
DAO
The Landboard team has created this feature especially for the ecosystem community, a feature in which people can easily propose ideas that can add value to the ecosystem. Landboard DAO will give its users the opportunity to vote for actions, updates, changes and anything that concerns the future of this ecosystem. A dedicated section will be set up on the website to make this process as smooth as possible. It is the community that will decide the future of the project. Each registrant plays an extremely important role in the ecosystem.