Alora protocol and its token. Find out what features and benefits this DeFi project offers, so you can make up your own mind.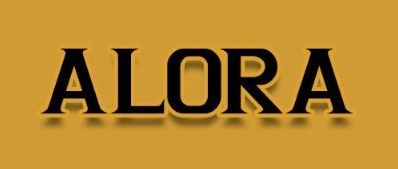 Alora Money seems like the only protocol to associate E-commerce with the DeFi World which makes it ever lasting, different & unique.
Imagine earning daily rewards that you can spend, transfer and sell, that's exactly what this protocol offers.
Alora protocol is the king of DeFi because it is purely driven by real buyers and sellers, almost like the stock market. The usefulness of the real world use brings real money to the holders.
The Protocol doesn't stop there as the buy backs that are coming from The Marketplace will be integrated with the OTC Offerings into our dApp where we can allocate selling our buy backs as Kingdoms to the potential investors which stabilizes the price per token.
DeFi, short for decentralized finance, has become immensely popular due to its novel and unregulated system in the crypto investment space. You can easily see this by following the DeFi news.
Alora money, its characteristics:
Alora Money will be a community driven DeFi project built on the Binance Smart Chain.
The goal of the project's founding team is to create a truly sustainable opportunity for investors and Kingdom holders, which includes public services never before seen in this space.
A public treasury and frequent surveys will allow everyone to understand where funds will be allocated at all times.
The Worlds 1st DeFi Commerce accepting over 100+ Cryptocurrencies shop from 50,000 + products!
The project aims to restore trust and faith in a system, objectively creating wealth in the community at large, rather than allowing founders and stakeholders to benefit excessively.
Kingdom Insight
The idea behind the creation of Kingdoms is that the creators (owners) of the Kingdoms will receive a daily return on their investment that will be paid out in $ALORA tokens which are redeemable and sellable. The making of the Kingdoms will help to keep the price of the token stable and have a positive impact on the project's liquidity pool. This will encourage both the creators of the Kingdom/s and investors to trade $ALORA tokens based on price speculations.
Kingdoms are scarce as they have a cap (TBA).
Kingdoms can be created on the Alora Money platform via the dApp. The user simply connects their Web3 wallet to the platform and converts their desired quantity of tokens to create a Kingdom/s.
Tokenomics
The tokenomics of the protocol are as follows:
​
Total Supply: 1,000,000 $ALORA
Liquidity Pool: 150,000 $ALORA
Team Allocation: 75,000 $ALORA
Reserve Allocation: 75,000 $ALORA
Rewards Pool: 700,000 $ALORA