Ki Foundation wants to link traditional finance to DeFi. Discover his project and the full potential of his solution.
Ki Foundation aims to create a bridge between traditional finance and decentralized finance (DeFi), the Ki Foundation is developing a network of applications based on its own blockchain, the Ki Chain. Zoom in on this ecosystem with the roles of its XKI token and the Klub application, an investment companion with multiple functionalities.
Ki Foundation, its history and ambitions :
Created in January 2018 in Paris, the Ki Foundation is a blockchain fund made up of two main elements:
The Ki token, built on the Ki Chain, the real backbone of value sharing within the Ki ecosystem;
Klub, a neo-bank basing its reward system on the Ki Token and offering a plethora of investment-related features.
With these two products, the main mission of the foundation is to create an ecosystem of applications with the capacity to combine the best of traditional finance with the possibilities offered by decentralized finance (DeFi).
The blockchain created by the Ki Foundation team provides an open development environment and a decentralized marketplace for applications.
Designed to evolve without friction, the Ki Chain allows developers who wish to create all kinds of products: tokenized assets, equity derivatives markets, decentralized lending and borrowing solutions, yield farming protocols, and more. .
The foundation was co-founded by Réda Berrehili and Kheireddine Kamal, French entrepreneurs who worked on the development of Squarebreak, a high-end tourist accommodation rental platform created in 2015 and bought in 2017 for $ 3 million by the Accor group. . Since then, the two co-founders have increased their investments: SpaceX, Coinbase, ParaSwap or even The Family.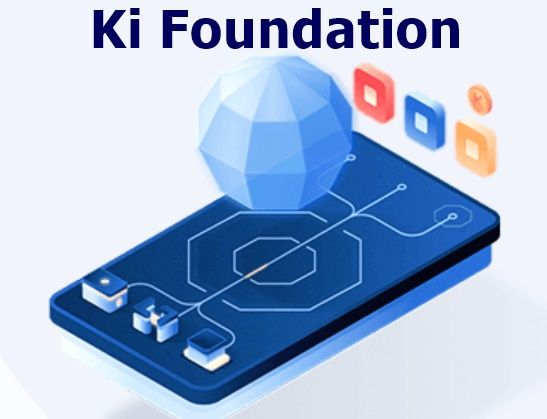 Ki Foundation, its objective is clear:
Bridging the gap between CeFi and DeFi.
It is important to be able to effectively link decentralized finance to traditional finance, we can clearly see that demand is moving in this direction and that banks, for example, have been interested in it ever since.
Want to know more ?