EGO, one stop shop for Cardano NFTs. Learn about the features of this project, the benefits offered and much more.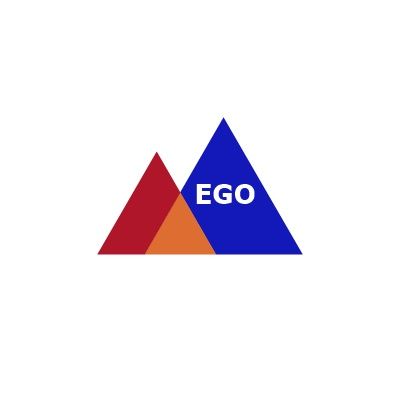 EGO, the project that will help you become a recognized digital artist in the most innovative creative field in the world.
Whether you are a renowned artist or an aspiring designer, demonstrate your artistic prowess by taking your work into the digital space to receive the recognition you deserve.
Discover now why this project will be more and more talked about in the NFT news.
EGO, the NFT technology, the best for this project, here is why?
EGO harnesses the power of Non-Fungible Token (NFT) technology to help artists and the collectors of their artwork to bring about the 'Digital Renaissance'.
As the world transitions to an all-digital experience, NFTs harbor enormous potential to radically reshape the trajectory of modern art, giving credit where it is due. The ability to reliably certify the authenticity of artwork in a world of otherwise frictionless copy and dissemination is a true game-changer. The ability to do so independently in a world captured by vested corporate interests is nothing short of a revolution. Although we are still in the process of realizing its full potential, the technology behind NFTs enables a major shift in how we value and engage with art in its numerous forms.
NFT marketplace:
EGO NFT Marketplace is the centerpiece of this project, the essence of what NFT minting and collecting is all about. From day one, all sales on the marketplace will run on self-executing smart contracts with NFTs/ADA pairs and the up-and-coming Cardano native stablecoins. Owing to the uniqueness of the tokens, we will be implementing a unique search functionality to enhance the user experience and alleviate the 'liquidity problem' of non-fungible tokens by adding a 'Buy It Now', 'Standard Auction' and 'Dutch Auction' features.
NFT minting:
The technology behind Non-Fungible Tokens (NFTs) enables artists to mint an otherwise easily reproducible work of art into a unique digital object, which acts as a certificate of authenticity, ensuring that the provenance of the artwork is always traceable back to its original creator. Every time NFT is sold, the transaction is preserved on the blockchain and is publicly available for all to view, forming a sequence of transactions that directs one to the point of origin. In a world awash with cheap copies, NFTs enable authors to retain and reaffirm ownership of the artwork within the digital art market. Artists can thus circumvent exploitative corporate art dealers and go to the market directly.
A reliable, fair system, thanks to decentralization:
EGO decentralized ecosystem is here to facilitate that transition, providing professional, 360° degree support for all of your NFT needs. Built on the backbone of Plutus smart contracts, the EGO ecosystem is completely non-custodial and fully decentralized. Whether you are engaging with our innovative NFT marketplace, minting or staking NFTs, or participating in the NFT Launchpad Royalty Program – EGO only acts as an interface. Instead, patrons and their favored artists are connected directly, ensuring a smooth and frictionless experience.
Led by a team of professional artists, art dealers, and DeFi professionals, EGO is set to mature into a cornerstone of the new all-digital art world, defined by its interconnectedness, interoperability, and true authenticity of authorship. Everything we do is driven by our deep-rooted desire to enable authors to reclaim ownership over their own work in the digital space. That is why we take decentralization and inclusion very seriously, working diligently to ensure that every artists' labor is given due credit and that our efforts further the progress towards the new digital art world.
Please follow and like us: