Dexo Exchange, Decentralized Exchange. Discover the features and benefits of this platform and its website.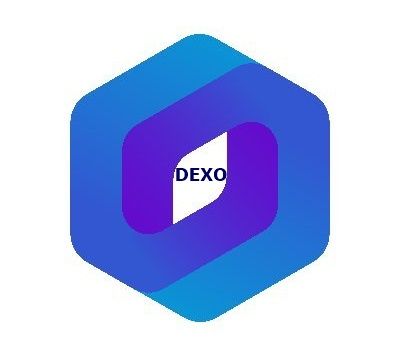 Dexo Exchange, Decentralized Exchange with the "World 1st C-DEX Protocol".
Here is a next-generation intermediate blockchain ecosystem that leverages C-Dex, a decentralized crypto-currency exchange, to bridge the gap between the centralized and decentralized worlds of crypto-currencies. What is being offered is not limited to a decentralized trading platform. The aim to cater to a wide spectrum of DeFi participants and businesses through the advanced Trading Terminals, NFT Marketplace, Launchpads, Gamification, and much more…
Dexo Exchange, in a few words:
Dexo aims to connect all isolated blockchains and establish a cross-chain asset exchange network, providing all necessary underlying support for the DeFi ecosystem. Let every digital asset holder experience a truly safe, free and transparent DeFi service.
C-DEX Protocol:
Say Hello to Dexo Exchange: C-DEX is a one-of-its-kind decentralized cryptocurrency exchange with the potential to change the way crypto traders and investors engage with DEXs. C-DEX combines the pros of centralized and decentralized exchanges to offer a holistic trading experience for our users.
With C-DEX, the user can effectively perform all the traditional DeFi activities such as swapping, farming, mining, and staking with a whole new range of new offerings which are currently being offered by only large centralized exchanges.
These offerings are not limited to just decentralized exchange platforms. We aim to cater to a wide range of DeFi products with the latest innovations in blockchain technology to bring ease and convenience to users.

$Dexo
$DEXO is the native BEP-20 Token that fuels the entire Dexo eco system. It acts as both a "Utility and Governance" Token.
In the near future, as & when Dexo Ecosystem is fully developed & functional, DEXO Tokens will also be burned in the following ways:
100% of DEXO Tokens performance fees from IFOs
100% of DEXO Tokens spent on Profile Creation on Dexo NFT Marketplace
100% of DEXO Tokens bid during Farm Auctions
20% of DEXO Tokens spent on Dexo Games
2% of every yield harvest in the Auto DEXO Pool
Burn Pool (PID – 138) – burned DEXO per block
Here is a centralized like exchange that doesn't hold your assets. More power to you.