T23 game, play to earn. Discover the universe of this play to earn game, its characteristics, advantages and its official website.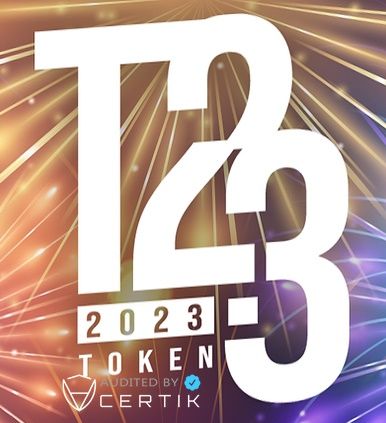 T23 Game is a festive game for coin collectors! As players compete to collect as many coins as possible, they'll get into the holiday spirit.
Here is a project that will certainly interest all those who follow the news of the GameFi and all that is related to the play to earn.
T23, introduction:
T23 is a game that enables players to earn coins, participate in various events, and have fun while doing it. By leveraging the transparency and security of a decentralized blockchain, players
can enjoy unlimited earning potential through community involvement. The integration of blockchain technology in gaming is expected to attract a large number of new users to the cryptocurrency space, creating new job opportunities and driving up the adoption rate of crypto.
In addition, it has the potential to provide significant financial benefits for investors.
Here's one example: NFT holders can use their characters in this game and earn festive rewards, including $23 tokens and valuable goods. With the magic of the season in the air, this game is sure to spread joy and good fortune.
Tokenomics:
Play 2 Earn
T23 Play to Earn allows players to earn rewards, like in-game items or currency, through gameplay and participation. This model adds incentive and value to the game and can allow players to earn real-world value.
Swap Tech
T23 Swap will allow users to seamlessly exchange one asset for another within the platform. This technology ensures that our users have access to a wide range of options and can easily make the trades they need.
Zero Tax
When buying or selling on decentralized exchanges, there are ZERO tax fees. Zero Tax feature is important to help every investor, large or small to be a part of the future.
NFT Lineup
The integration of NFTs into a game allows players to own unique virtual assets. The use of NFTs can add a level of collectibility and trading to a game, enabling players to buy, sell, and trade their virtual items with others.
Please follow and like us: