Yawww, what is it? Solana NFTs Hub built for the community. Here are its features.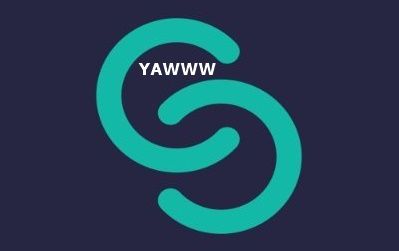 Yawww. Automated Escrow for Solana NFTs.
With the explosive growth of NFTs and user adoption quickly on the rise, there was something lacking in the ecosystem: the ability to safely trade peer-to-peer (P2P).
The majority of applications built for Solana NFTs were exchanges that allowed the listing of NFTs for sale, purchasing, and (more recently) bidding or sending offers.
It was apparent that the community was looking for something more than just an "eBay" for NFTs – they wanted to be able to negotiate, create deals and trade with their peers. As a result, hundreds of OTC (over-the-counter) transactions were taking place outside of exchanges, which required trusting a third-party intermediary to act as an escrow for the transaction.
Unfortunately, as in every emerging market, there's one thing that we can never escape: fraud.
Scams began running rampant with fake escrow services and community admin impersonators. A rough estimation based on public examples is that over $600,000 worth of was stolen in the months before we launched due to bad actors and a broken trading system that relied on trust.
Yawww: Solana's first automated escrow for NFTs
Using smart contracts on Solana, the project's creators have built the first automated escrow service in this ecosystem for peer-to-peer NFT exchanges. By removing the need for a trusted intermediary, this space has been made safer for everyone.
After witnessing a tragic rise in the number of scams taking place in our ecosystem, the Yawww team said, "Enough."
The only short-term goal is to eliminate scammers from the NFT community. Working with project teams, DAOs, and individual collectors, we have already nearly achieved that goal.
"Yawww only" is quickly becoming the standard for secure NFT P2P exchanges.
Trade, Buy, Sell and Loan NFTs. Everything you need and want to do with your NFTs, all in one place. Yawww.
$YAW Token
The $YAW token is a utility token specific to our platform that can be used to cover all transaction fees. In the future, $YAW will be needed for B2B automated escrow services for DAOs, gaming platforms and metaverse projects (we are already in discussions with a few large projects).
The $YAW tokens are a tradable crypto-currency with a fixed offer of 300,000,000.
After the initial IDO, the token will be tradable on decentralized exchanges like Raydium and Serum.
Tokenomics:
The initial release of $YAW through IDO and airdrops to NFT holders equates to 8.8% of total supply. Over 50% of the remaining supply will be incrementally released to Yawww NFT holders through a staking mechanism over a 24-month vesting period.
From the investors & advisors pool, 0.07% will be released after the public sale event and the 3.26% of remaining $YAW tokens are held in a 2-year lockup period.
The team share has a 3 month cliff and starts vesting over the course of 2-years.
Token Generation Event = Liquidity Pools (1.67%) + NFT Holder Airdrops (6.3%) + Public Sale (2.5%) + Investor & Advisor Initial Release (0.07%) = 10.54% of Total Supply.
This means that the circulating market cap at the Token Generation Event (TGE) will be $6.317 million.
Please follow and like us: