Secretworld Metaverse, what are its features? First metaverse bridge between the real world and the virtual world on blockchain.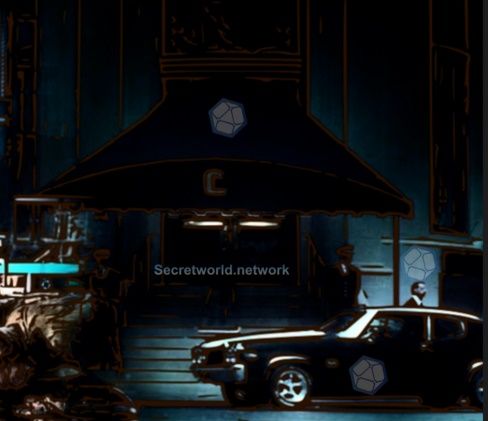 Secretworld is a virtual universe where members can play, win and own digital content in the secret society universe supported by the Binance smart chain.
We often talk about different projects in the metaverse news, but do you know what the metaverse is?
Let's summarize:
The term Metaverse is used to refer to an online virtual space on the internet? It encompasses different aspects of the internet including, social media, gaming, augmented reality, virtual reality, and digital currencies.
Secret world is constructed on Binance smart chain. The underlying blockchain of this project utilizes BEP-20 token standards to support NFT and other gaming assets. It is also a scalable and efficient protocol.
In the SecretWorld, the secret society metaverse is a bridge between the physical world and the virtual world. Cryptographic protocols will emerge for managing digital value. All assets in this secret society metaverse are facilitated by NFTs on the Binance Smart chain, allowing affordable and seamless transactions.
SecretWorld Game
The Secret World offers an exciting gaming module for Secret world players. The game
entertains a large audience due to its unique game strategy and gaming mode, besides,
exciting visuals on the network and in the game. Meanwhile, the blockchain of today attracts
gamers naturally due to the intrinsic property of scalability and exposure.
The Secret world is a metaverse project constructed on Binance smart chain. This BSc crypto project enables its users to play, own, earn and trade. Comprises a secret society open for a limited number of individuals. Society overall remains low-key. The members of this society are granted different roles and positions to work on. Each position and role comes with its own advantages and disadvantages, members must patiently fulfill their duties towards the secret society with honesty and integrity.
Play. Compete. Earn
Secret world offers a play-to-play and play-to-earn gaming model, enabling users to come together, communicate on the platform, and play immersive games, all this while making significant earnings through it.
The motive of the PP &PE gaming model is to invite traditional gamers to the Secretworld game, meanwhile, offering an earning option for investors/gamers.
Explore. Design
Users can bring their vision to life at Secret world through designing their own lands and characters. Users can accessorize their lands, and characters with additional feature NFTs.