Tradix ecosystem, what is it? Discover the objectives and characteristics of this DeFi project and its official website.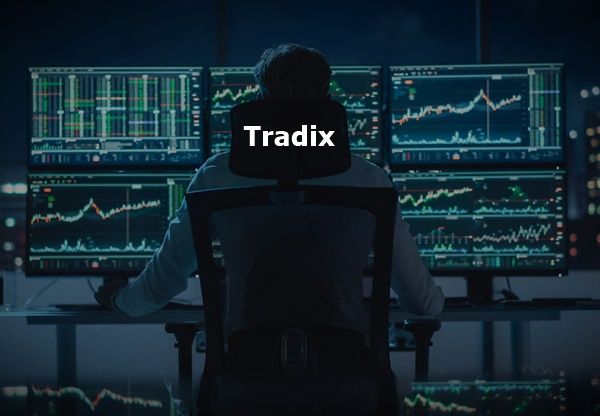 Tradix comes into the booming Cypto and DeFi space with a treasure chest of in-depth and vast knowledge.
This advantage gives the team the ability to offer a remarkable solution which is client centric as it creates long term rewards for users of the platform.
The solution is simple: create crypto-currency tracking software with the ability to help users and
stakeholders to place buy and sell orders.
If you already trade on a decentralized trading platform, then this project should be of interest to you.
Tradix introduction:
A cryptocurrency portfolio tracker is a digital platform, such as an app or website, which enables you as an investor to keep track of the ever-changing value of your different coins so that you can
manage your portfolio properly.
Cryptocurrency portfolio trackers connect with crypto wallets, which enable individuals to control their digital currencies. Some also integrate with actual crypto exchange accounts, where investors can trade digital assets, including crypto coins.
Investments in crypto and the DeFi space is at an all-time high. To increase the chances of a good ROI, it is wise to spread your investments among various tokens and across multiple blockchains.
Although a good idea, tracking the value of these assets can be demanding. Having to obtain sufficient insight from different sources round the clock seems like an arduous task. Hence the
need for Tradix, a means to track and manage your assets easily.
Here is a software, having understood the rampant search for the next profitable token has been designed by the world best analysts and designer with the singular mission of delivering a service
that helps investors grow their portfolio.
Why does this ecosystem offer solutions that are worth considering?
Most crypto assets can be purchased or traded within digital exchanges. Most of these exchanges offer robust security and are compliant with regulatory frameworks. Still, and as the money itself is stored in millions of computers, hackers can find their way in and steal users' crypto. That's where the concern about lack of security in crypto comes to play. Therefore, any crypto ecosystem
must be designed to make crypto products and services easier and more intuitive for beginners to pros.
The key focus of Tradix is to arm investors with the tools they need to make profits and stop loss. Therefore, the platform is designed to prevent loss in value and exponentially increase your profits as an investor. The concern of having to grow your portfolio yourself has been met by our solution. As an investor in Tradix, you will get notified when a token starts to drop in value preventing you from being part of a scam or rug.
No longer having to look at charts 24/7 to determine when to buy or sell must be great, which is what makes Tradix different. We have built and designed our software to do the work for you.
The benefits of Tradix are very obvious; it also allows all investors the flexibility to set buy and sell orders with any token, place stop orders, etc.
For Example:
If you buy a token at $0.1 and you want to make a 3x Profit on the token. You can set the software to notify you to sell when that token gets to $0.3. You can also have the system automatically sell it for you if that's what you want to do.
This also works the other way round. If you buy at 0.1 and you want to get notified when the investment starts to lose money, you can set the system to notify you to sell when it drops below 0.09, and automatically it will stop loss orders.
This ecosystem is setting a pace in the crypto space that automatically makes it a leader in the industry by the uniqueness in the value being offered.