PET ALLIANCE, the NFT game that lets you win real money. Here is the NFT game that includes the Play-to-Earn mechanism.
PET ALLIANCE is an NFT game that offers top-notch online gaming experience with Play-to-Earn mechanism. The game requires no money to play, but you can make real money playing PET ALLIANCE
Pet Alliance, its characteristics:
Discover one of the few functional blockchain-based projects with a smart contract and a unique scalable architecture from NFT.
By discovering the characteristics of this game, you will understand why it will often mark the news of the NFT.
After a thorough market research, invested in various games that were tested, it was decided to develop a product based on feedback from professional players and practically improved on the platform dedicated to the project.
Now we can say that the usefulness of the PAL token is clearly defined and the team behind the project is ready to expand this game to all future users.
PAL and BONE are the two tokens used for playing games on PET ALLIANCE platform. It can be said that the PAL token is the main component of the architecture and economy of PET ALLIANCE.
PAL token is used to trade characters, items and abilities in the PET Mall; join tournaments; and receive as rewards in tournaments and special events. Investors can also trade PAL on exchanges. PAL will be available on BSC and Avalanche.
BONE is the secondary token in the game but it has super important roles in the ecosystem. Rewards for mini games, daily quests, and completing goals are given out in BONE. Players also need BONE to level up their characters, as well as upgrade items and abilities. Moreover, you can only use BONE to perform the powerful Final Attack to defeat all enemies in the field. We will add liquidity for BONE so players can trade them on exchanges.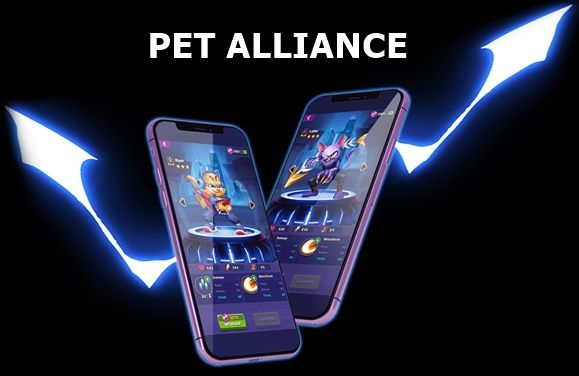 PET ALLIANCE offers a number of benefits to players, including:
PLAY GAMES TO EARN MONEY WITH EASE: Easy yet exciting and lucrative gameplay enables players to have fun and make money at the same time.
ABSOLUTE INTEGRITY OF GAMEPLAY MECHANISM: It is ensured by the use of a completely open blockchain technology. One can verify game results at any time in blockchain open registry. This information cannot be manipulated.
FAIR CHANCES TO EACH PLAYER: Games are based on totally random combinations received from blockchain. They are secured and cannot be manipulated. The winnings are dependent only on the fortune and mathematical probability.
FAIR DISTRIBUTION OF THE WINNINGS: The winnings are not distributed by human. Blockchain automatically sends the winning immediately once it has determined the winner, strictly in accordance with the rules of the game.
FULLY INTEGRATED PLATFORM: We have developed a platform architecture which allows us to quickly implement any game on smart contracts, add a payment system, third-party service, etc.
Whether you are a traditional gamer, a P2E enthusiast, a love-to-explore user, or a casual idle gamer, PET ALLIANCE has a wide range of game modes and minigames to meet your needs.