MyTrade, next generation DEX, not just a swap. Takers will get the best price, and Makers enjoy 0% trading fees.

MyTrade is a next generation DEX that looks and feels like a centralized exchange with a wide variety of quality tradable assets. Takers will get the best price, and Makers enjoy 0% trading fees.
DEX with a Centralized Exchange User Experience
Trade directly from your crypto wallet.
MyTrade doesn't hold your funds when you trade: you have 100% ownership of your own assets.
Unlike other decentralized exchanges (DEXs) like Uniswap or Sushiswap, MyTrade is not just a swap. It has a professional user interface and features just like top centralized exchanges like Binance. MyTrade users can enjoy price charts, and limit orders.
Traders Get the Best Price
This ecosystem features both an order book and AMM. This platform has coined a new term called Integrated Liquidity, which is the combined total liquidity from both AMM liquidity pool and order book. MyTrade's unique algorithm has precisely integrated these two liquidity sources, and is thus able to provide traders with the best execution price.
What is MYT?
MyTrade token (MYT) will be created on ETH, and a portion of the tokens will be transferred to Layer 2 (Polygon). MYT will also be cross-chained to other popular EVM-supported chains such as Moonbeam and BSC.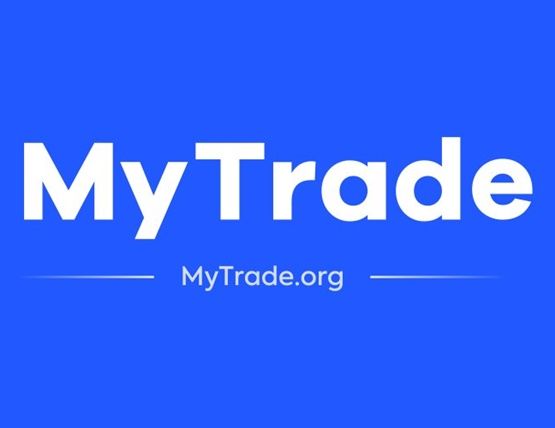 MyTrade features:
MyTrade offers several features that you can explore below!
Trading
MyTrade V2 will route trades to Quickswap if there is no AMM liquidity on MyTrade V2. Traders can get the benefit of a professional trading view with price charts on MyTrade V2 while enjoying the trading depth of Quickswap. Once AMM liquidity is added on MyTrade V2, traders will be able to activate the Limit Order feature and Order Book.
Liquidity Pools
Providing liquidity on MyTrade V2 will get you LP Tokens, which will earn you rewards in the form of trading fees for making sure there's always liquidity for the exchange to use.
Burn and Earn
You will be able to stake your eMYT and you will earn 0.3% of all the trading fees during experimental phase. Your staked eMYT will be burned at the end of the experimental phase.
Mining
Trade Mining
Takers can earn eMYT or MYT from successfully executing trades on selected pairs.
Liquidity Mining
Liquidity Providers can add liquidity to selected AMM pools to earn eMYT or MYT.
Limit Order Mining
Market Makers can earn eMYT or MYT by placing orders on the Order Book within the valid spread on selected pairs.
Refer a friend
You will be able to refer your friends to join this ecosystem and earn extra rewards!
There will be monthly referral contests, with rankings based on guest trading volume. Initially, rewards will be paid out in USDT/USDC. Later on, it is planned to distribute rewards in MYT based on the amounts we buy back in the market.
These referral contests will be reset every month, so you will have many opportunities to win!
Please follow and like us: