Metaxy, what is it? This is a decentralized fighting game based on NFT, featuring the most diverse characters inspired by the anime.
Metaxy was created with the goal of providing a dynamic and vibrant Multiverse that generates high player engagement value and delivers a sensational experience.
Players can immerse themselves in an immersive narrative and engage in fierce battles against each other for well-deserved rewards.
The philosophy of this ecosystem is to work collectively to disrupt the conventional technology model while involving players in every crucial, systematic and economic step of the project. The goal is to create an inclusive and socially interactive multiverse for the community.
Metaxy vision: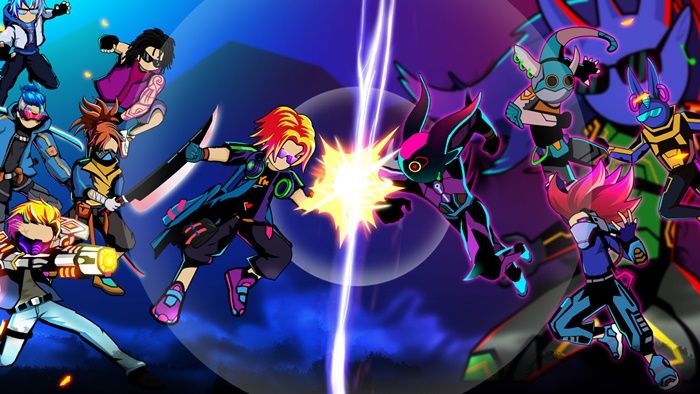 Metaxy was conceptualized to become a leading complex Multiverse. The objective to enable mass adoption of blockchain-based gaming by creating engrossing and innovative cross-chain gaming experiences. This can be achieved by integrating blockchain technology advancement with traditional gaming frameworks which are centralized upon a balanced ecosystem.
The multiverse is beyond what we once knew. It comprises everything that ever exists: the entirety of space, time, matter, energy, information, and the physical laws and constants that describe them. Universe Z – the end and darkest dimension of the multiverse, where the worst from the multiverse gathers, the seed of an intense war is being rekindled. There is a dark force, a hybrid product of DNA of the worst villains in the Manga and anime universes, including 5 Evil Gods: Zamora, Coycytus, Demagri, Sabe, Mera. They desire to rule the entire multiverse and in order to achieve that evil plot, they have to overthrow GOD at the heart of the multiverse – A place called METAXY.
Metaxy takes place in a fantasy world where superheroes are summoned for the great Multiverse War. Each game character comes with different appearances and unique fighting attributes that are developed over time along with the user's experience. The game allows players to immerse themselves in an enticing narrative story plot (PvE) with intense AI-based combat governed by a wide range of Metaxy superheroes.
– Category: NFT (Non-fungible token), P2E
– Genre: Versus Fighting
– Age: 9+
– Platform: Android, iOS, WebGL, PC
– Launch Date (ETA): Q1 – 2022
METAVERSE IS THE NEXT GEN OF NFT AND DEFI
Metaverse is the new trend of conversion to create liquidity for NFT.
Although the coverage of the internet in everyone's daily life is undeniable, recently, as there has been an enormous increase in the number of people who are interested in cryptocurrencies and NFT games, Metaverse can be utilized in visual reality so that users can have more methods of buying and spending their money.
This game project, instead of traditional models, will bring all your favorite games and mangas into one whole universe with blockchain technology integrated. Here, all the worlds are united into one!