Dubbz answers a real problem, which one? Discover the usefulness of this token, its characteristics and the ecosystem to which it belongs.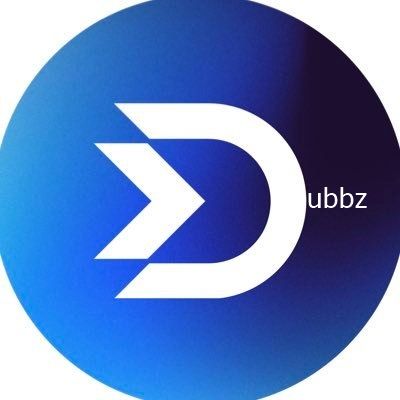 Dubbz, Powering the Evolution of Gaming.
The Dubbz token elevates your gaming experience on the platform to the next level. Available on both the Ethereum and Polygon networks.
Dubbz, introduction
The gaming world is evolving with the adoption of blockchain technology. Traditional AAA gaming has yet to fully embrace the blockchain but still attracts the vast majority of players and dollar spend. Blockchain gaming development is on the rise but lacks the same level of user attention / retention.
It is segmented between many separate projects where holders must buy game-specific cryptocurrency tokens in order to interact with the in-game economy. Play to Earn gaming in its current iteration is inherently flawed. It's largely unsustainable, either requiring a constant stream of ever increasing new users and/or is inflationary by nature. Many projects are constantly issuing new tokens to players and causing the dilution of the circulating supply's dollar value and therefore the earnings of the players.
Blockchain gaming databases and marketplaces are few and far between. These platforms lack the player base and eyeballs required to truly bring blockchain gaming to the forefront. In a world where a handful of AAA games dominate the conversation, how can web3 games and developers get the attention this sector deserves?
The solution proposed by Dubbz:
Dubbz is the merging of traditional and web3 gaming… a bridge and accelerator to blockchain-based gaming.
Dubbz, the bridge between traditional gaming and the nascent blockchain gaming industry
This ecosystem brings blockchain-based wagering to AAA titles such as Call of Duty, FIFA, Fortnite, and more. 24/7 available referees and player recordings ensure that cheating has no place on the platform.
This web3 gaming marketplace will merge traditional AAA titles and blockchain-based games into the same platform and give blockchain games the closer to even playing field it needs to help drive adoption.
Traditional gamers without exposure to Web3.0 and cryptocurrency will feel comfortable using this protocol. There is no overwhelming interface or force feeding of web3.0 to alienate traditional gamers.
Dubbz will provide a platform for game developers to list their blockchain-based games free of charge on our marketplace.
The Dubbz team will work with game developers to integrate our dAPP into their game and provide monetization and exposure to their product.
The team will be able to use their existing Dubbz balance in-game, eliminating the need for a player to have a separate token for each title.
Sustainability is the essence of this protocol and monetization methods will be rooted in player vs. player wagering… no token dilution or the need to constantly bring a fresh influx of players to keep the earnings valuable.
The message from to web3 game developers is simple…. "Build a good game… and Dubbz will take care of the rest."
Please follow and like us: