BattleVerse, broaden your horizons of battling, farming, completing missions and quests at the intergalactic level.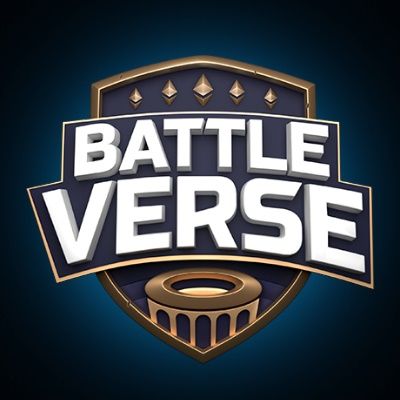 BattleVerse is a free P2E online game powered by DeFi x NFT and blockchain technology.
As part of the GameFi news, we are pleased to tell you about this very promising project.
BattleVerse, what is it and what does its ecosystem stand for?
A unique feature of BattleVerse is Multichain technology – the ability to manage your game assets by interacting with different blockchains.
The world of BattleVerse is huge! Everyone can find something to their liking. Some of you will choose to participate in battles for rewards and develop your battle characters to face the best of the best in the intergalactic tournament sooner or later. Someone will choose the path of an adventurer or become a merchant of galaxy-wide fame, able to sell a rusty gear to any robot. Many will become the owners of factories and plants, underground mycelium fields and mysterious groves, bringing in a good and stable income.
And the most successful or lucky players will have the opportunity to raise their playable characters and find truly unique, funny and loyal friends.
You can take part in the adventures of the amazing characters of the Battleverse world in a browser on your personal computer (Mac or Windows), as well as in the IOS and Android mobile apps (will be available in 2022).
The economy of the game is determined by the players.
All items that are part of the game market are available for collecting, trading and exchanging.
The main goal is to give you the opportunity to earn through fun gameplay, even if you are not an experienced player in the world of Play-to-Earn (P2E) games.
Your every action in the huge game world, be it a battle, resource extraction or completing missions and quests, will generate income.
The reward for players' achievements in BattleVerse are in-game $QZQ tokens, which can be used to improve your characters, staking and generate additional income in various in-game structures or exchange on the in-game market and exchanges.
In addition to all of the above, the game token $QZQ is necessary for you to increase the Tier (game karma) of your characters, because only the most experienced and worthy fighters will be able to take part in the mysterious Intergalactic tournament, organized by the ancient Quzers race, for the opportunity to breed different characters to get new unique individuals.
Only this race of all known has the necessary knowledge to obtain offspring from representatives of different races.
How to play?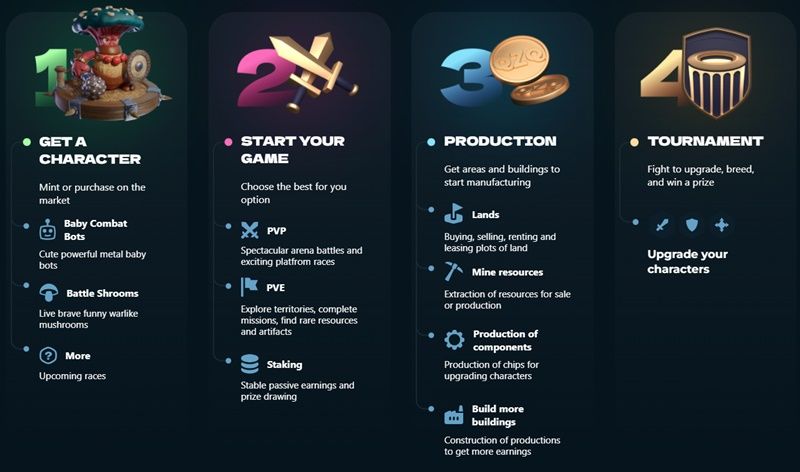 Tokens:
The project provides two types of tokens:
game token $QZQ
project token $BVC
BattleVerse, three points to remember:
Infinite gaming Universe
Battle, become an adventurer or a merchant, own factories, plants, fields, groves, etc.
Play-to-earn mass adoption
Play and manage your game assets by interacting with different blockchains.
Meta-Governance, Council
BattleVerse will be open, transparent, and governed by the community.